Throughout his career, Dr. Tehrany has been involved in many research projects. His work in the field of orthopedic research began at the Hospital for Special Surgery.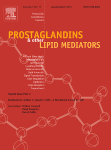 The first publication is Effects of misoprostol and prostaglandin E2, for which Dr. Tehrany partnered with Peter A. Torzilli, Ph.D., Rita Grigiene, M.D., and Eytan Young, M.D.
The second publication is Chiari I malformation and spinal cord injury: Cause for concern in contact athletes? For this publication Dr. Tehrany partnered with G. Hadley Callaway, M.D. and Stephan J. O'Brien, M.D.
About Hospital for Special Surgery
Hospital for Special Surgery is America's leading specialty hospital devoted to orthopedics and rheumatology. Each member of their team is an orthopedic specialist with highest devotion to providing the utmost care for the patients. At the Hospital for Special Surgery orthopedic surgeons have treated the most complex cases imaginable.
The HSS proudly utilizes the state-of-the-art technology to translate scientific breakthroughs into clinical treatments. It enables all orthopedic experts to conduct many different research studies and provide new and advanced orthopedic treatments.
You can learn more about Hospital for Special Surgery here.