New York Magazine: Dr. Tehrany featured in 2016 "Best Doctors" List for the Second Year in a Row
Dr. Armin Tehrany
, has received another outstanding recognition! Last month, we were pleased to share the news that Dr. Tehrany was recognized as a
Top Regional Doctor for 2016 by Castle Connolly
. Today, we are excited to share that for the second year in a row, 
Dr. Armin Tehrany
 has been featured in the highly selective list of top physicians published in
New York Magazine's "Best Doctors"
 issue.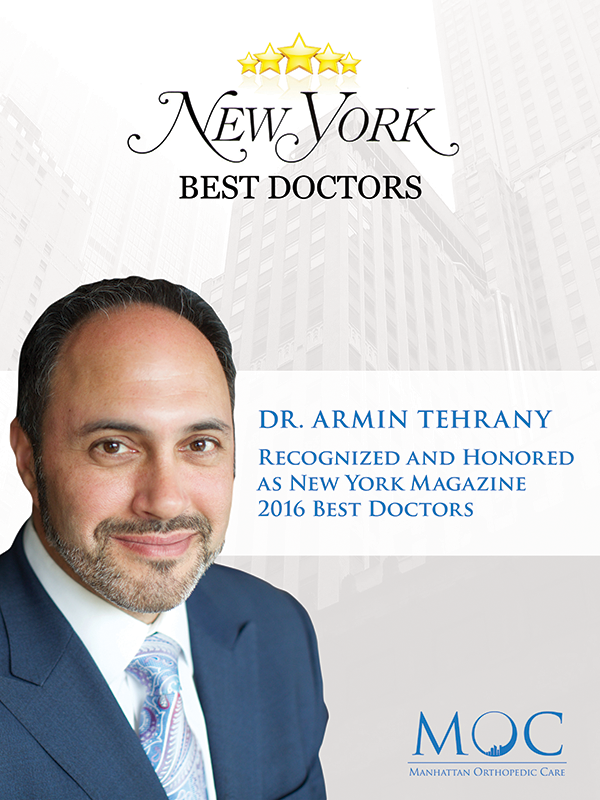 "Being selected last year, as one of New York Magazine's "Best Doctors", was a wonderful surprise. Being selected again this year makes me feel honored and humbled," says Dr. Tehrany.
Dr. Tehrany is featured among the top doctors in the New York Metro Area
Every year, Castle Connolly publishes the annual "Top Doctors: New York Metro Area" database, which lists nearly 6,000 physicians who are recognized as leaders in their own field of specialty. In addition to this extensive list, for the past 18 years, Castle Connolly has also been working on a shorter version that introduces the top physicians out of the 6,000 selected to be in the annual database. This year, the shorter list, published in the "
Best Doctors
" issue, features 1,300 doctors who were carefully chosen by Castle Connolly's physician-led research team. Dr. Tehrany has been featured in the list for
Orthopedic Surgery
in the New York City Area.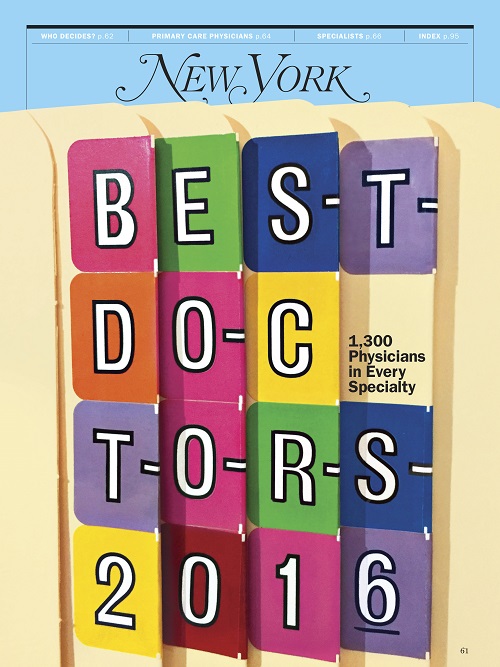 This year's "Best Doctors" Issue featured in the New York Magazine
"Knowing that this prestigious recognition is based on the recommendations of other doctors, who are my dear and respected colleagues, makes the recognition even more meaningful to me," states Dr. Tehrany.
The "
Best Doctors
" issue is an annual listing that highlights the elite in the world of physicians in every specialty with the purpose of helping patients find the very best physicians in their communities. For this reason, Castle Connolly always aims to include top doctors from each relevant geographical area. The complete "
Best Doctors
" list is available on 
New York Magazine's website
.