orthopedic doctor
can be a real challenge. Oftentimes, the choice is restricted by the insurance plan, making it even harder to find the professional who will carefully listen to patient's needs and completely devote themselves to providing a successful treatment. Leila Gutierrez wasn't completely satisfied with her first orthopedic doctor. Due to the non-professional manners that were shown during her appointment, Leila decided to go to a new doctor who will understand her conditions and help her overcome the pain she experienced.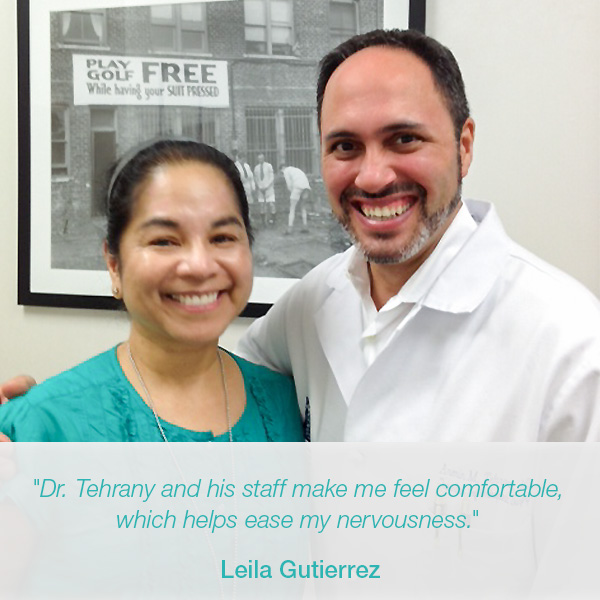 Fortunately, she found
Manhattan Orthopedic Care
and was immediately delighted with the friendly and honest communication from the entire staff. Impressed by Dr. Armin Tehrany's willingness to invest enough time to understand her problem, Leila decided to proceed with all orthopedic related issues with
Dr. Tehrany
. As a result of the superb care she was given and the treatment that Dr. Tehrany recommended and successfully provided, Leila didn't hold back her warm and endearing words while reviewing Manhattan Orthopedic Care and Dr. Tehrany.
"I was looking to change my orthopedic doctor because I was very unhappy with his and his staff's unprofessionalism. Then I found Manhattan Orthopedic Care. Dr. Tehrany and his staff are professional, caring and easy to talk to. They make me feel comfortable, which helps ease the nervousness I may at times feel when I am in doctor's offices. Their office is also clean and orderly. I am confident that every time I seek treatment, I will always be taken good care of, and that my interests will always come first. I would recommend them to anyone. Leila G."
This patient was treated at the Manhattan Office.