Carmelo Anthony Limps Off After An Awkward Fall
New York Knicks' star Carmelo Anthony screamed in pain after a foul by The Lakers' Dwight Howard last Thursday. It wasn't the hardest foul you've seen, but it was a dangerous fall. Anthony's left knee and ankle were caught under his body when he fell and hit the court hard.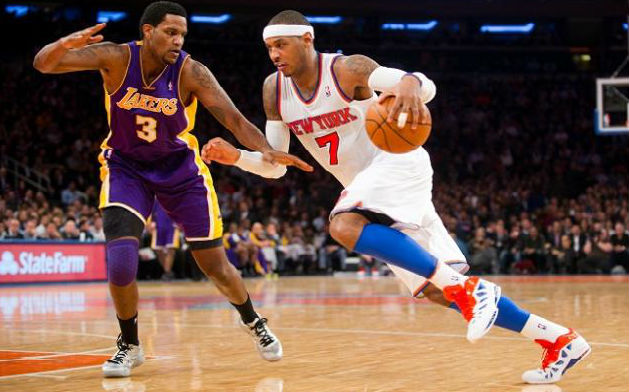 (Image courtesy of NYDailyNews.com)
"That was a very awkward fall. Hopefully it led to only a mild ankle sprain. The way he fell with his legs having come it from under him, it could have been much worse. It was impressive to see how well his teammates held on to keep the win without him!", one of the best New York orthopedic surgeons, Dr. Armin Tehrany said.
The Knicks held on for an 116-107 victory against the Lakers, but the team and fans were left to worry about Anthony's injury. The star forward downplayed the injury after the game saying ""Everything is good, I'm real sore right now — ankle, knee, hip. It was the way I landed on the floor". But this Tuesday he was ruled out of the game against the Rockets, which Knicks lost with a 109-96 score.
The good news is that the Knicks are calling the injury just a "sprained ankle", which means that the leading team scorer can come back in the team as soon as the next game.