Carmelo Anthony Needs 4 to 6 Months To Recover After Knee Surgery
Knicks' star Carmelo Anthony's knee injury means another long recovery before he can start playing again. He underwent a successful surgery on his left knee, but the recovery will take up to six months. This means that he will miss the rest of the season.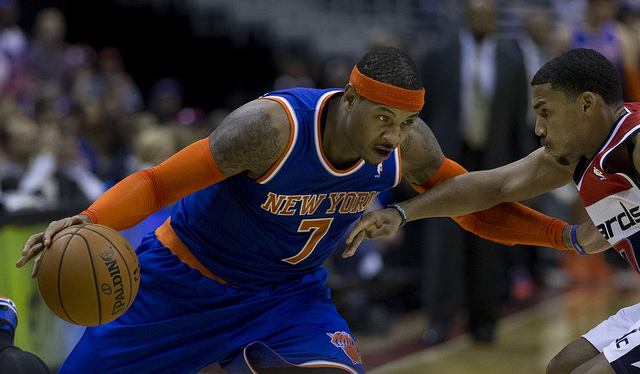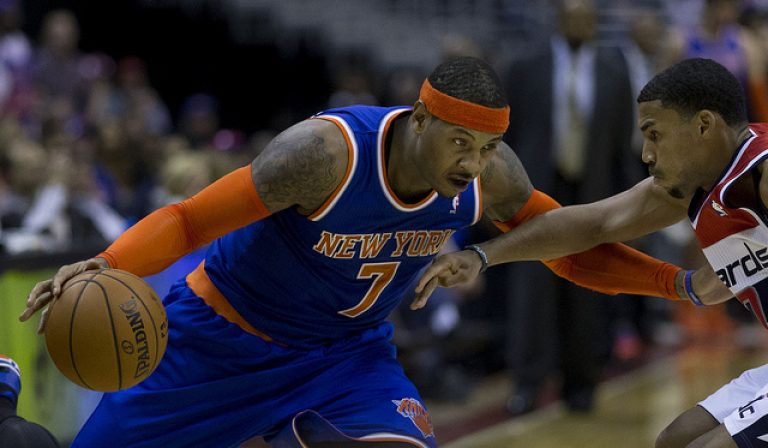 (Image courtesy of Keith Allison/Flickr/CC BY-SA 2.0)
Carmelo Anthony had successful left knee surgery today.

— NY_KnicksPR (@NY_KnicksPR) February 19, 2015
Manhattan Orthopedic Care's knee specialist Dr. Armin Tehrany explains that Anthony's knee injury required a complex procedure on the torn patellar tendon, which in turn explains the long period of recovery. With the surgery, the damaged or dead tissue which causes pain is removed, and the knee starts healing itself better by regeneration of healthy tissue.
"Carmelo's knee injury requires an arthroscopic procedure. The degenerated portion of his patellar tendon needed to be resected with open surgery. This explains the 4 to 6 month rehabilitation process. Although his knee was not reconstructed, the remaining patellar tendon needs to heal in order for him to return to elite status. This will indeed take months."
Many NBA fans, especially Knicks' fans, worry that the 31-years-old star won't get back to his prime after his knee injury. Although Anthony's player efficiency rating of 21.7 is still above average, it doesn't measure up to his own standards. But, Dr. Tehrany thinks that Anthony can return to his best, albeit after some months.