Dr. Armin Tehrany comments on the latest stream of NFL injuries in high-profile players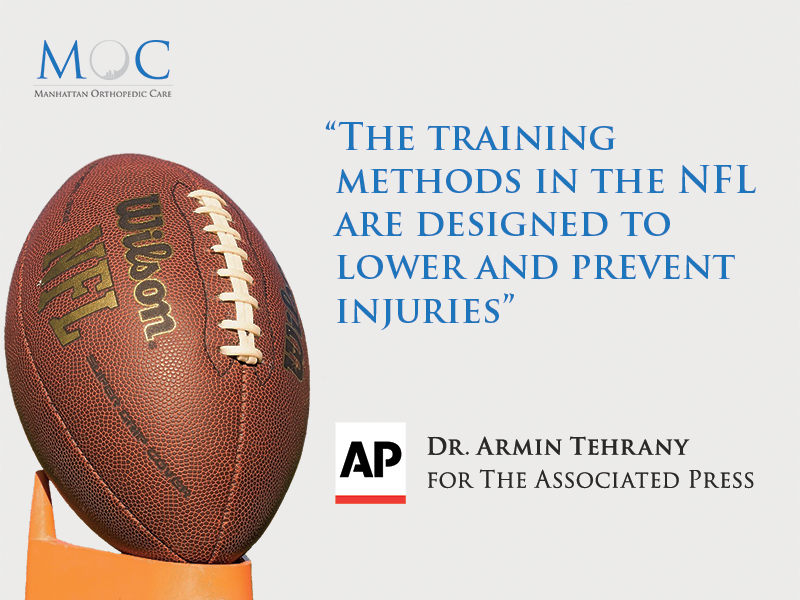 The Associated Press
has published an article that discusses the shocking amount of injuries in the NFL so far. Moreover, the article sparkles an intriguing discussion asking whether these injuries are just a coincidence or is there a factor that significantly impacts the players? For the purpose of the story,
Dr. Armin Tehrany
was asked by the sports editors to extend his expert opinion on possible reasons why so many MVPs and players that are crucial for their teams have suffered such severe, even gruesome injuries. According to Dr. Tehrany, who has an extensive experience in the field of orthopedics and sports injury treatment, the training methods currently applied in the NFL are specifically designed to prevent and lower the number of severe injuries. In addition, Dr. Tehrany explains that the risk of painful NFL injuries during a practice or game is increased with the increase of contact among the players. "Lack of contact in practices should lower the number of injuries during practice and potentially the number of injuries during games, as long as the players maintain their fitness." On the question of whether or not cleats impact the occurrence of ankle and knee injuries, Dr. Tehrany responds that "multiple studies have shown that the number, size, and design of cleats play a big role". "The less aggressive the cleats, the better." From a doctor's standpoint, Dr. Tehrany says that the number of injuries seen in high-profile players will not decrease anytime soon. "I believe that we are looking at a new norm where we need to expect to see and treat more injuries because of the ever-growing strength and speed of the players," Dr. Tehrany concluded. The Associated Press has published the article on their
PRO32.ap.org
website. The piece was also picked up by numerous media outlets, among which are the Washington Post, USA Today, The New York Times, ABC News, Fox Sport, and FOX News.