Knee Injury Ends The Season For Sherrod Martin
ACL
) and medial collateral ligament (MCL) in his right knee on the first play in the second quarter of the game which Panthers lost 27-21. He wasn't starting, but he did play more snaps than starter Nakamura as a free safety.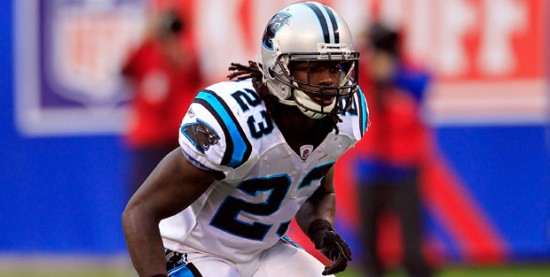 (Image courtesy of Carolina Panthers)
Unlucky Martin, 28, will enter the off-season as a free agent with the surgically repaired knee. But, there is still hope on the horizon for Martin who expressed his desire to stay with Panthers.
"A combined ACL and MCL injury is certainly worse than an ACL tear alone. However, depending on the extent of the MCL tear, Sherrod should still be able to heal just as rapidly after surgery and return next season.", explains Manhattan Orhopedic Care physician, Dr. Armin Tehrany.
In 12 games this season, Martin was credited with 23 tackles, three passes defended and a forced fumble. He becomes the 12th Carolina player to be placed on injured reserve this season.