anterior cruciate ligament injury
usually involves reconstructing or replacing the ACL. The
ACL replacement surgery
is done on an outpatient basis, and it requires a hospital stay for only a few days. During this time patients might become even more worried or anxious than before their surgery, mainly because of the swollen knee and the numbness around the cut on the knee. But most of these conditions go away in a couple of days and the improvement of the knee follows right after.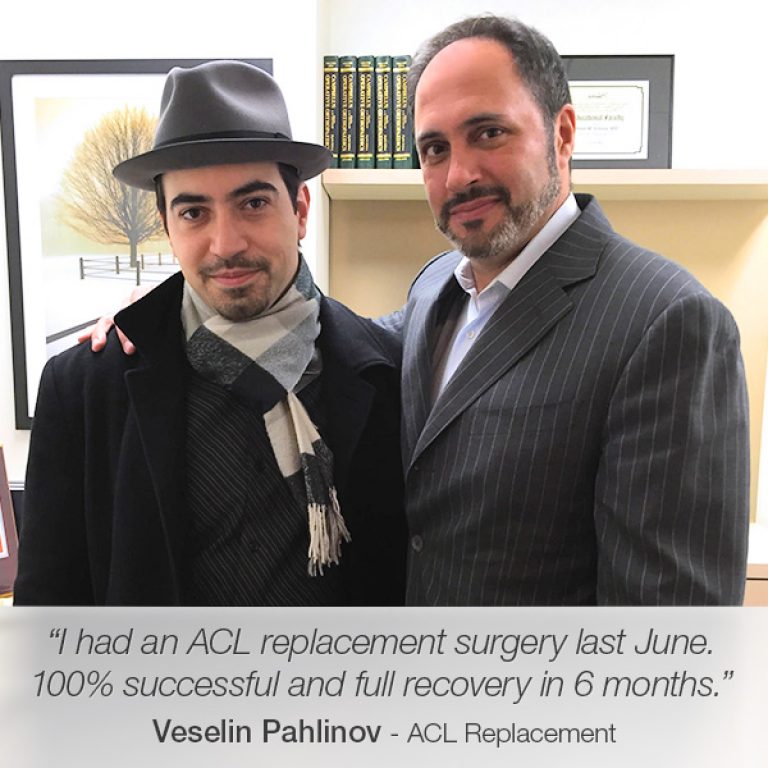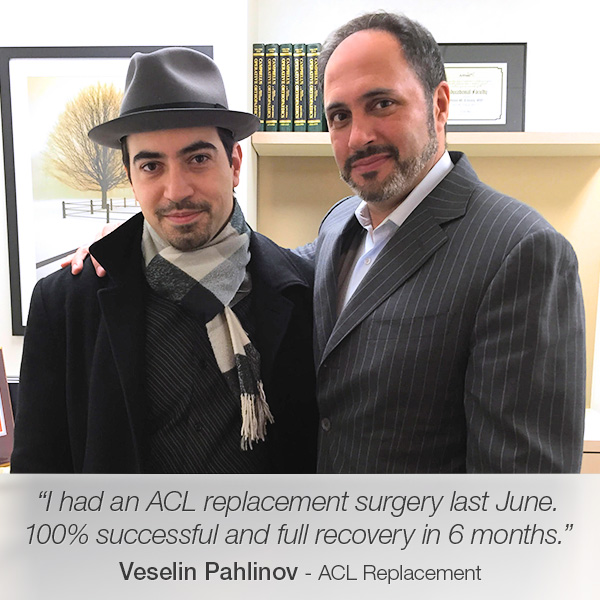 This is exactly how the
ACL surgery
and recovery for Veselin Pehlivanov went. He visited
Manhattan Orthopedic Care
with a painful ACL injury. After his appointment with
Dr. Armin Tehrany
, one of the
best orthopedic surgeons
in New York, he was immediately scheduled for a knee arthroscopy to repair his torn ACL.
"I had an ACL replacement surgery last June. 100% successful and full recovery in 6 months. By January I was skiing again." Veselin Pehlivanov
The goal of the
ACL surgery
is to restore the knee stability and bring the knee back to its normal functioning. Another goal is to prevent any further injury or degeneration to other knee structures. In Veselin's case, these two goals were successfully achieved. In only a few months his knee got strong enough, so Veselin was able to enjoy his favorite sport once again with nothing to worry about. If you need to see a board-certified orthopedic physician about a knee pain or knee injury, do not hesitate to
contact us and schedule your consultation
with Dr. Armin Tehrany.
This patient was treated at the Manhattan Office.