The arthroscopic meniscus repair is a minimally invasive procedure performed to repair the damaged portion of the meniscus. Meniscus tear is a commonly seen injury in physically active people and sports players. However, it can also occur as a result of the aging and wearing process.
Dr. Armin Tehrany has successfully treated meniscus tears in numerous patients. One of his recent patients was Anna Boudakova, a Spartan racer used to regular intense physical activities. 
Unfortunately, Anna suffered a meniscus tear that caused troubling pain and discomfort for her. She was not able to perform her daily activities, and she wasn't able to enjoy her favorite sport. 
After she found Dr. Tehrany, she was immediately relieved as she felt confident in Dr. Tehrany's knowledge and skills.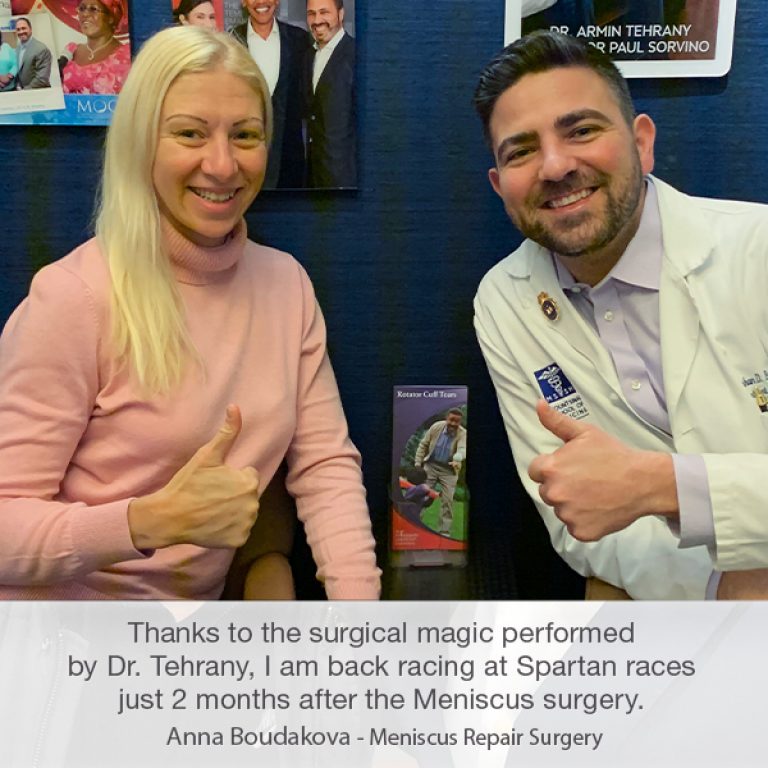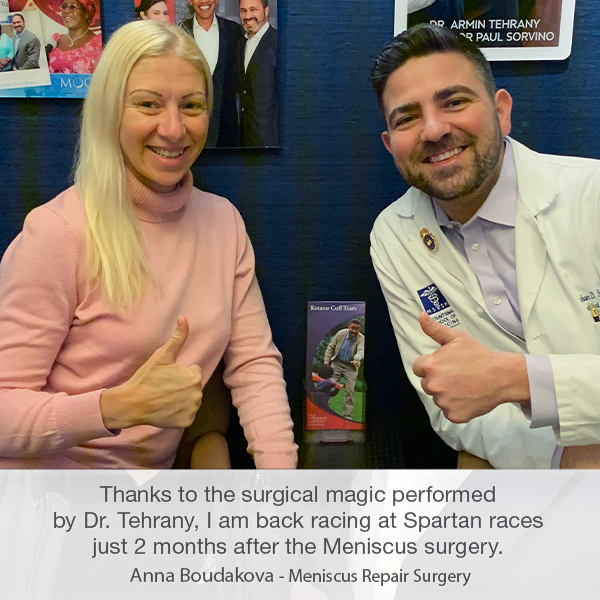 Shortly into the appointment, Dr. Tehrany was able to diagnose Anna with a meniscus tear. As a remarkably experienced and immensely knowledgable knee specialist, Dr. Tehrany immediately knew the most effective treatment for Anna's knee. He recommended proceeding with arthroscopic knee meniscus repair which Anna hesitated at first because she believed that any surgery would cause her to stay away from Spartan races for a long time.
Impressed by Dr. Tehrany's composure and his patience to provide all details and information to Anna, she decided to trust his expert opinion and had the knee surgery. The arthroscopic meniscus repair went better than Anna expected. 
She received superb care and unconditional support throughout her surgery and recovery. Dr. Tehrany and his team made sure that Anna was well-informed and supported in every step of the surgical experience.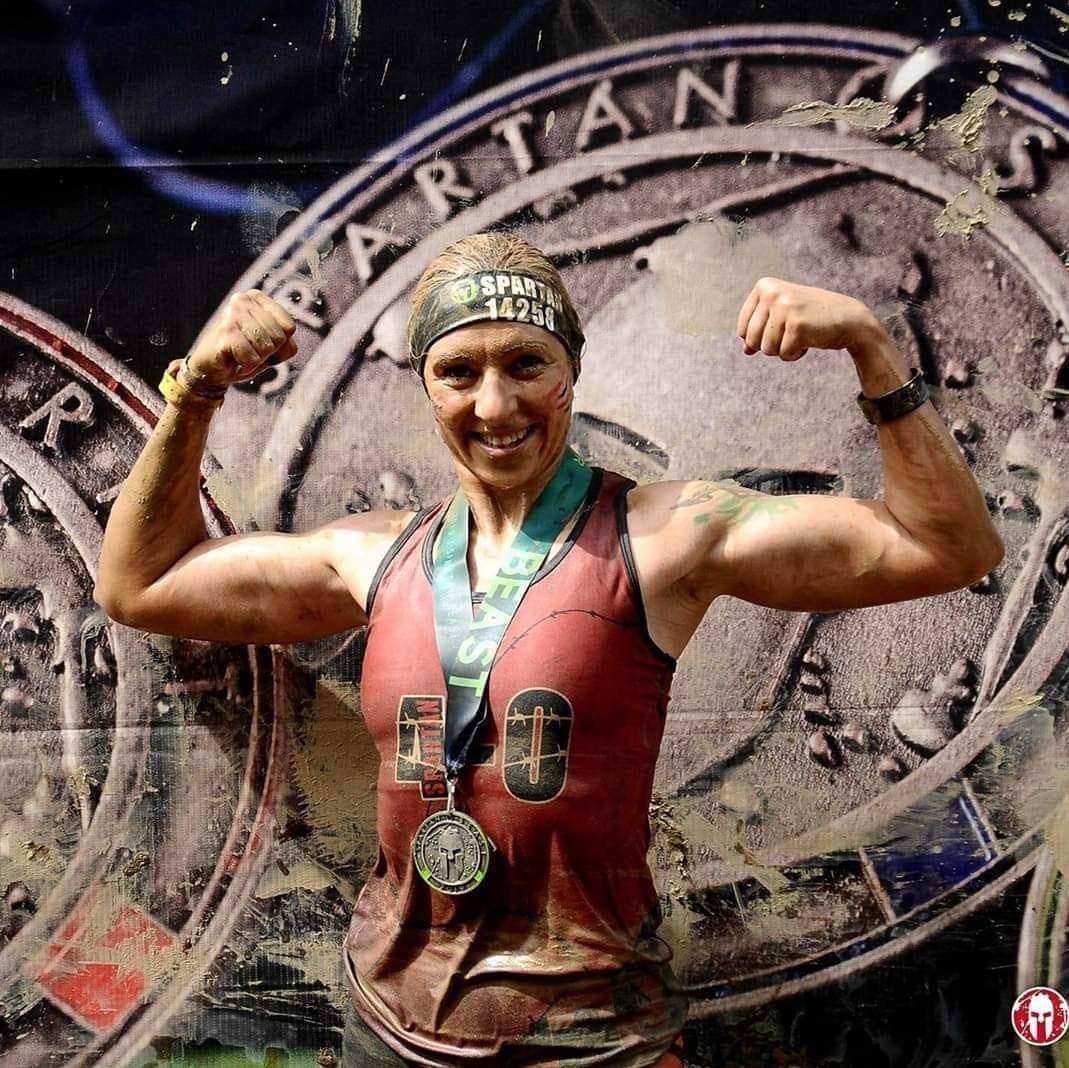 Thrilled that her recovery took less than she expected, Anna decided to share her experience. Moreover, Anna felt excited to get back to her favorite sports activity only two months after the surgery. She felt energized, strong and healthy like never before, and she candidly acknowledges Dr. Tehrany and his team for that. 
"Meniscus surgery performed by skilled and experienced medical professionals. As a very active person engaging in physically demanding sports activities (obstacle course racing), I was very nervous about going into a surgical procedure. 

Dr. Tehrany and his associates were very thorough with explaining the medical condition, discussing various options, and with pre- and post-surgical care. The office staff was on top of the paperwork with insurance, and I NEVER had to wait to be seen for my appointments. 

Thanks to the surgical magic performed by Dr. Tehrany, and the hard work of the physical therapists at Downtown Spine, Sports, & Orthopedic Rehabilitation PC, I am back racing at Spartan races just 2 months after the surgery. Many Thanks, Dr. Tehrany and Stephan Bouskila!

Anna Boudakova"
This patient was treated at the Manhattan Office.