Manhattan Orthopedic Care
for a shoulder appointment. She had been experiencing terrible shoulder pain for a very long period, and she decided to put a firm stop to it.
Dr. Armin Tehrany, one of the best knee and shoulder specialists in New York
, was able to form a diagnosis shortly after he met Sabrina. However, he thoroughly and carefully examined her before recommending a treatment plan.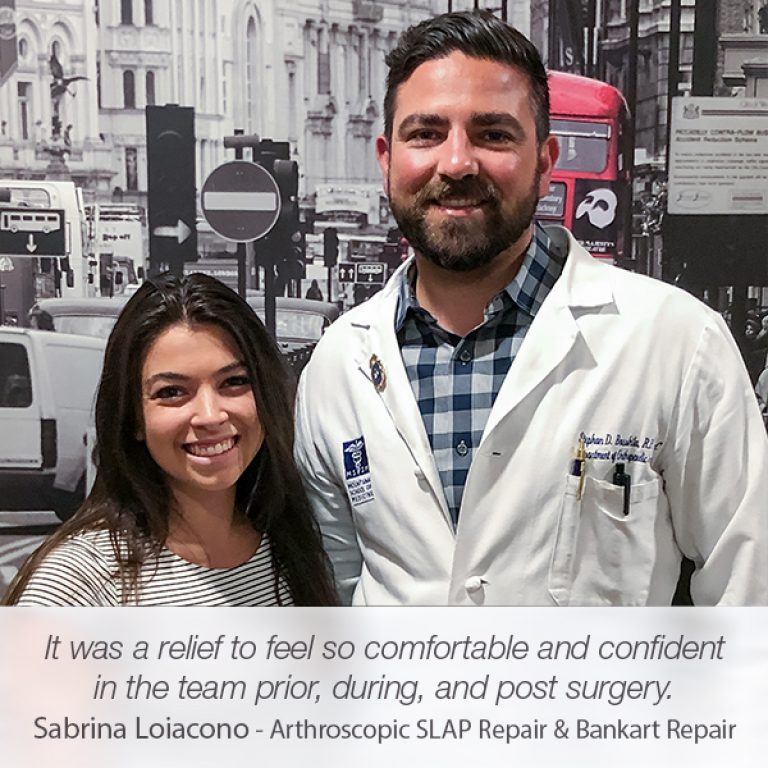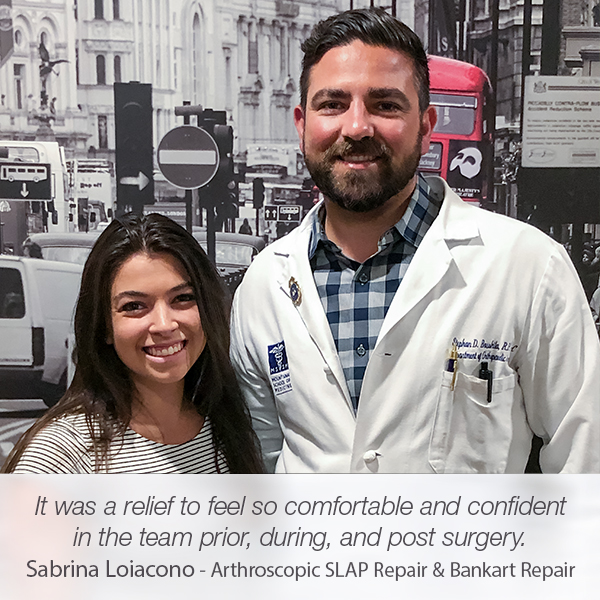 Unfortunately, Sabrina had several different issues that required surgical treatment. She had a SLAP tear and detached labrum. Feeling confident in Dr. Tehrany's knowledge and skills, Sabrina decided to proceed with the recommended surgical process. As discussed and agreed, Sabrina underwent
Arthroscopic SLAP Repair
and
Arthroscopic Bankart Repa
ir. Dr. Tehrany performed both surgeries by Dr. Tehrany with the help of his fantastic team of orthopedic physicians led by Timothy Lopresti. The goal of Arthroscopic SLAP repair was to repair a tear of the biceps tendon at the point where it connects to the labrum, a ring of cartilage that surrounds the shoulder socket. After Dr. Tehrany successfully addressed the SLAP tear, he proceeded with the Arthroscopic Bankart repair to fix the issue with the detached labrum. The surgery was performed under general anesthesia plus interscalene nerve block. After the surgery, Sabrina wore a sling for three weeks and performed passive forward flexion as well as passive external rotation without limitations. Now, several months after the surgery, Sabrina is beyond excited that she can get back to her regular everyday life routine. Happy that she is better than ever before, she wrote a lovely review on Google.
"Dr. Tehrany and team were absolutely wonderful! It was a relief to feel so comfortable and confident in the team prior, during, and post surgery. I feel much better and am excited to get back to my routine pain-free! I can't thank you enough!"
Thank you, Sabrina, we are honored to have you in our circle of friends 🙂
This patient was treated at the Manhattan Office.