Manhattan Orthopedic Care
with such exuberance. Jason Alicea came into the office with a pain in his right knee, and after the arthroscopic
knee surgery
, he left full with appreciation, and feeling like "I was consulted with, not dictated to".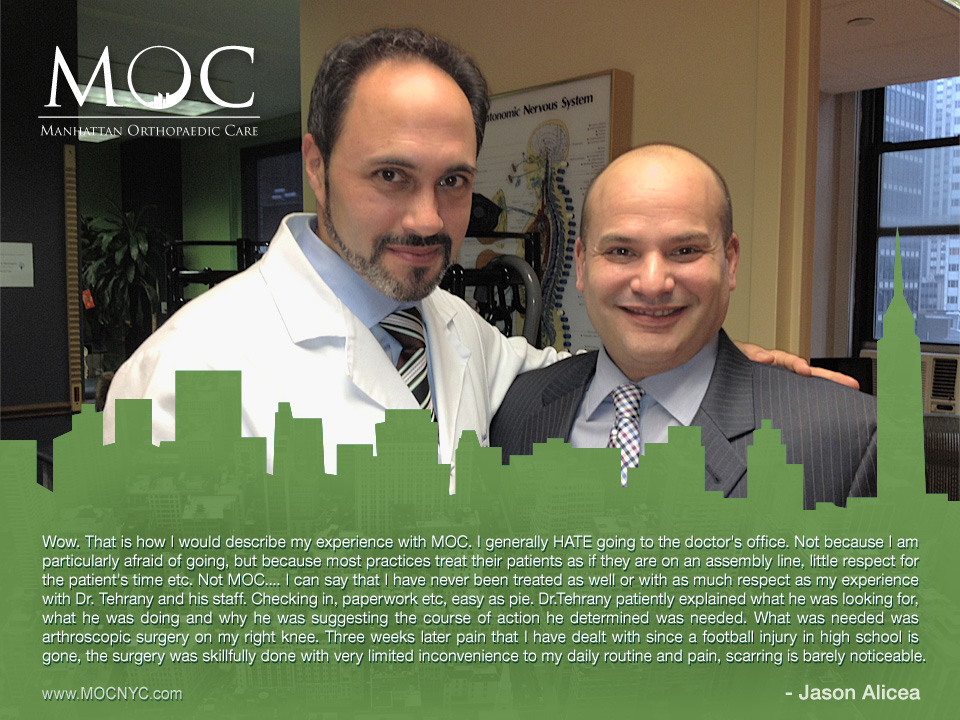 "Wow. That is how I would describe my experience with Manhattan Orthopedic Care. I generally HATE going to the doctor's office. Not because I am particularly afraid of going, but because most practices treat their patients as if they are on an assembly line, little respect for the patient's time etc. Not MOC.", said Mr. Alicea. "From soup to nuts, checking in to surgery, I can say that I have never been treated as well or with as much respect as my experience with Dr. Tehrany and his staff. Checking in, paperwork etc, easy as pie. Dr.Tehrany patiently explained what he was looking for, what he was doing and why he was suggesting the course of action he determined was needed. What was needed was arthroscopic knee surgery on my right knee. Three weeks later pain that I have dealt with since a football injury in high school is gone, the surgery was skillfully done with very limited inconvenience to my daily routine and pain, scarring is barely noticeable. For once I didn't feel like I was being dictated to, rather I was being consulted with. I am shocked that more practices haven't figured out that patients like to be treated as clients, not patients. Bravo to Dr. Tehrany on building a true boutique experience. Unfortunately I will be needing a lot more work with an orthopedist, luckily I feel completely comfortable working with Dr. Tehrany and his wonderful staff."
Thank you, Mr. Alicea, for this kind words. It's our turn now to say "WOW! What a great patient". 🙂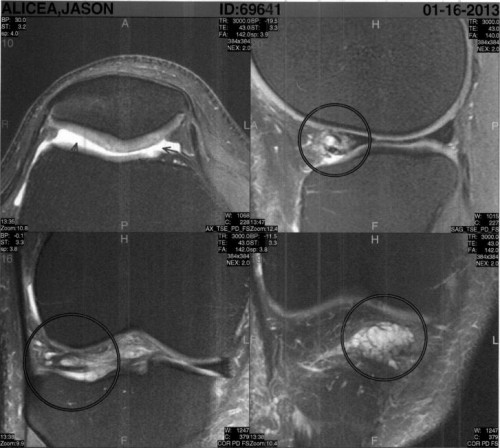 This patient was treated at the Manhattan Office.