ACL tear
is a commonly seen knee injury in sports players and physically active people. The
Anterior Cruciate Ligament (ACL)
is the bend tissue that connects the femur to the tibia inside the knee joint. While a healthy ACL holds the knee bones together, thus provides stability to the knee, a damaged ACL significantly impacts person's life causing trouble with stability while playing sports or simply just walking. In mild cases of an ACL tear, a course of physical therapy along with anti-inflammatory medications can help the healing process and bring the knee back to a normal and healthy condition. However, an ACL surgery to repair the ACL tear is commonly required.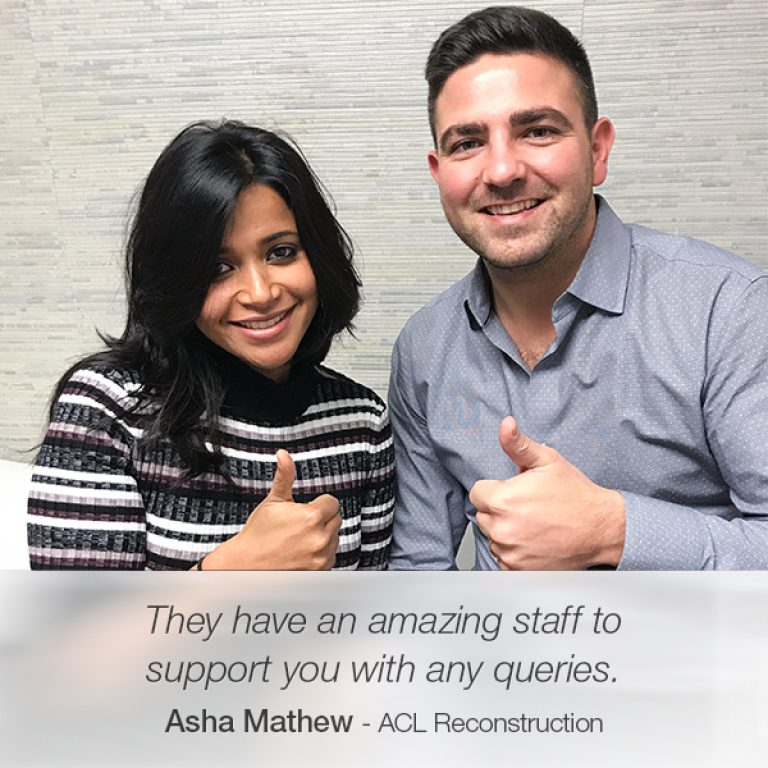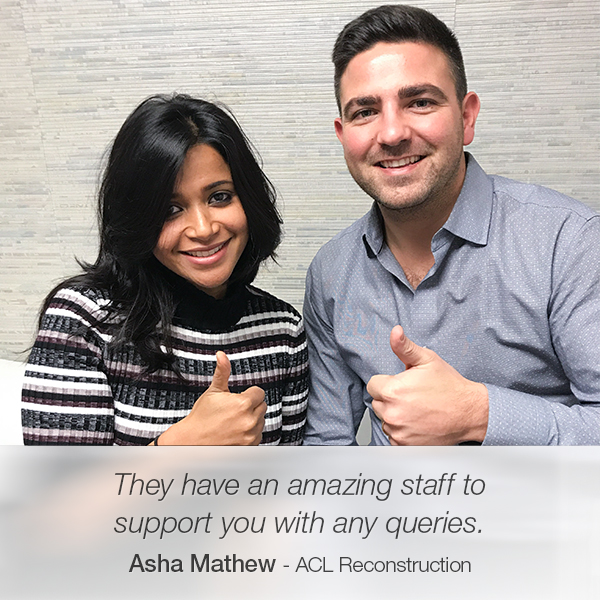 In the case of Asha Mathew, the
ACL reconstruction surgery
was inevitable. She visited Manhattan Orthopedic Care due to a gruesome pain in her left knee that was awfully troubling Asha while walking. After her appointment with
Dr. Armin Tehrany
, a
top New York orthopedic surgeon
, she was instantly recommended proceeding with an
ACL reconstruction
. The surgery was successfully completed. Under the candid supervision and guidance of Dr. Tehrany and his team of orthopedic physician associates, Asha experienced a perfectly smooth recovery period that helped her knee feel almost back to normal. Thrilled with the outcome and the encouraging experience she had at Manhattan Orthopedic Care, Asha wrote and endearing review on Yelp and Google, spreading the positive vibes of her satisfaction with Dr. Tehrany's work.
"I knew I was in good hands when I was told I needed to have an ACL surgery on my left knee and I was right! Dr. Tehrany and Dr. Stefan did an amazing job and here I am, 6 months later, almost close to having my knee back to normal. They are very personable, have great bedside manners and I especially need to thank Dr. Stefan in asking me to quickly get an ultrasound done when I complained regarding a calf pain after the surgery which turned out to be a DVT(clot). They have an amazing staff to support you with any queries with regards to insurance and they were upfront regarding out of pocket costs. Overall, I am a satisfied patient and I would wholeheartedly recommend this facility to all my friends!"
This patient was treated at the Staten Island Office.