Knee injuries
are exceptionally common in athletes. Running as a sport has numerous health benefits, however, it also has one down-side, and that is the immense pressure it places on the knee. In runners, meniscus injuries occur quite often. For people used to being physically active, an injured knee can severely impact their life-style and can cause an immeasurable discomfort. Claudia is an athlete who genuinely enjoys running. Unfortunately, her favorite activity was interrupted by severe pain and stiffness in her knee.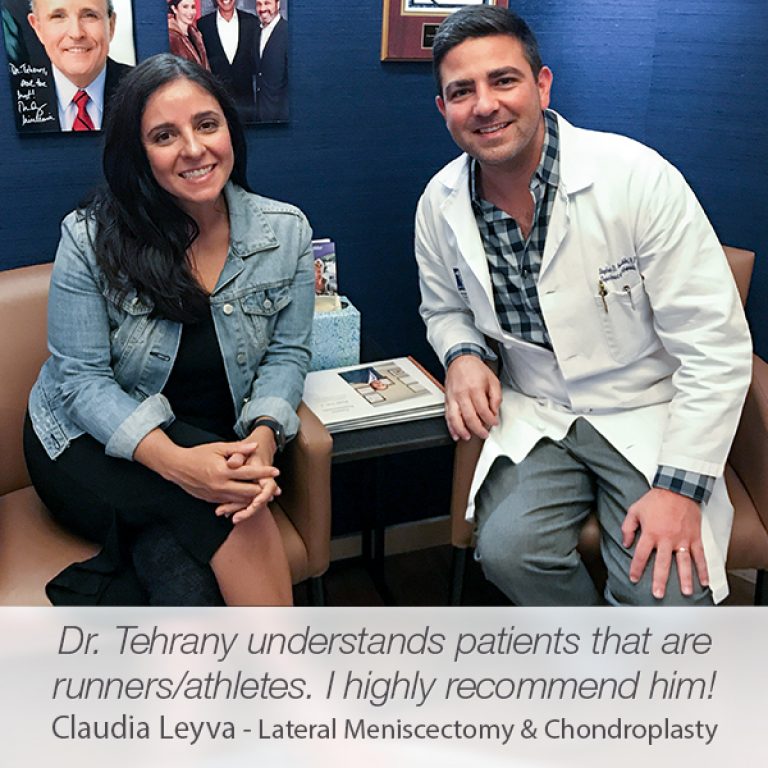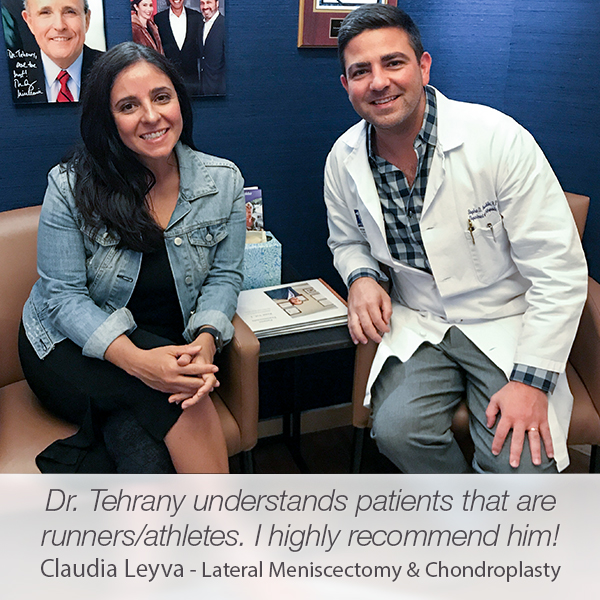 Her search for the best orthopedic doctor ended when she found
Dr. Armin Tehrany
. As an
orthopedic doctor
specialized in the care and treatment of the knee, Dr. Tehrany immediately understood the problem that Claudia was facing. In his long record of patients, Dr. Tehrany has successfully treated many athletes who performed different sports and activities. As an exceptionally skilled knee surgeon with a friendly and compassionate demeanor, Dr. Tehrany quickly proved to Claudia that he was the best surgeon to treat her knee. Shortly after they discussed different treatment options, Dr. Tehrany and Claudia both agreed to proceed with Dr. Tehrany's initial recommendation –
knee meniscectomy
. Knee meniscectomy is a simple type of knee surgery performed to treat damaged meniscus. It can be partial, where only the damaged portion of the meniscus is removed, or complete, where the entire meniscus is being removed. During the procedure, Dr. Tehrany performed right lateral meniscectomy for discoid lateral meniscus. Since the surgery revealed several other problems, Dr. Tehrany also performed chondroplasty and synovectomy. After the surgery, Claudia did her physical therapy, during which she managed to bring her knee to almost 100%. As a result of the unconditional support and superb care from Dr. Tehrany and his team, Claudia experienced a pleasant recovery. She is now getting ready to put her sneakers on and enjoy her favorite sport once again. Thrilled to be back to her active lifestyle, Claudia shared her gratitude with a lovely review on Google:
Dr. Tehrany understands patients that are runners/athletes. I highly recommend him!
This patient was treated at the Manhattan Office.