Manhatthan Orthopedic Care
is to provide our patients with the best care they need. That includes an individual tailored treatment that won't disrupt their lives. When Frederick Doyle visited MOC for a
shoulder surgery
, our esteemed shoulder specialist
Dr. Armin Tehrany
gave his best to enable Mr. Doyle to get back home as soon as possible. According to the patient testimonial, the surgery was an outstanding success.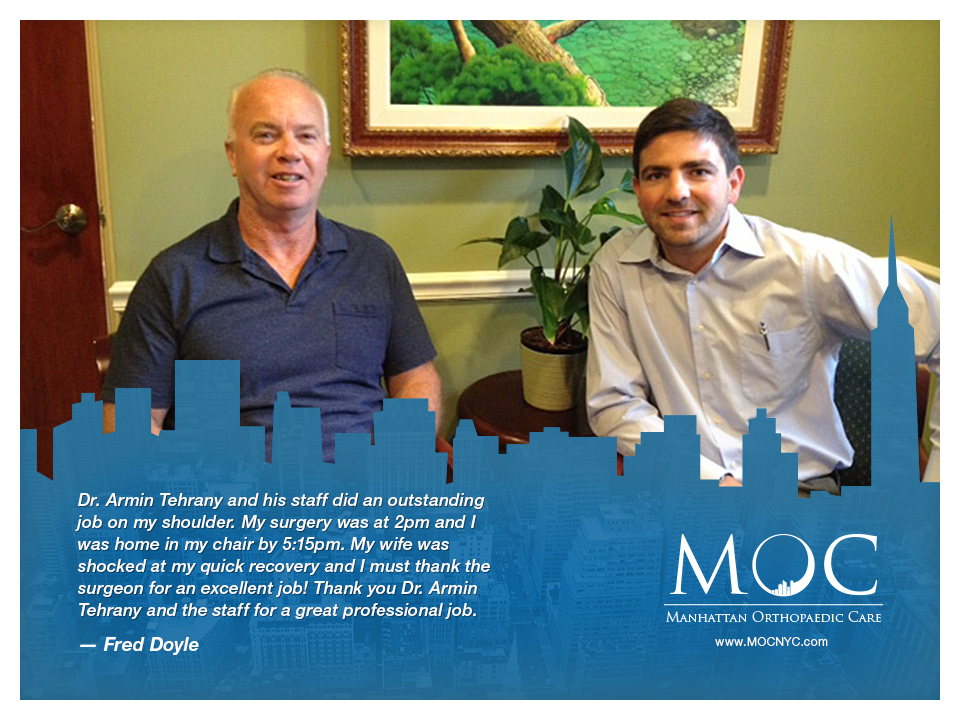 "Dr. Armin Tehrany and his staff did an outstanding job on my shoulder. My surgery was at 2 pm and I was home in my chair by 5:15 pm. My wife was shocked at my quick recovery and I must thank the surgeon for an excellent job! Thank you Dr. Armin Tehrany and the staff for a great professional job." , wrote Mr. Doyle in his testimonial.
Thank you, Mr. Doyle, for this lovely testimonial. 🙂
This patient was treated at the Staten Island Office.