Dr. Armin Tehrany
always follows this practice and judging from Davene Wright's patient testimonial, and the
patient testimonials from many others
, it is undoubtedly a success.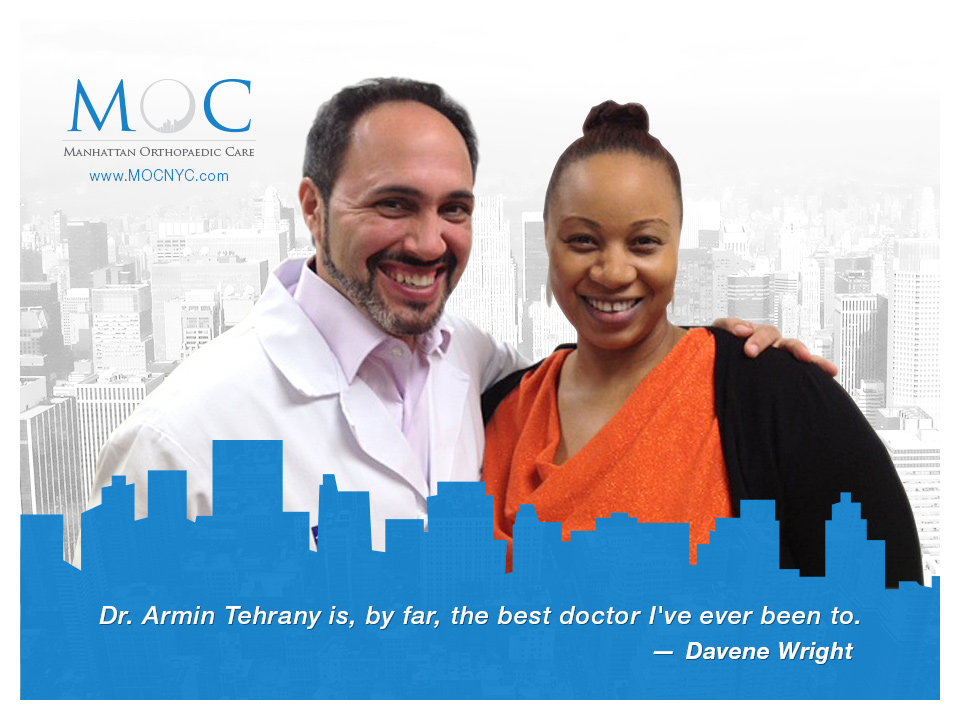 "Dr. Armin Tehrany is, by far, the best doctor I've ever been to. He listened carefully and attentively, making sure to find the best treatment for me. I always trust his advice and leave confident about how to treat my body in the future. I'm recovering very well after my knee surgery and happy about the result. It's been 14 weeks since my surgery and I'm already back in the gym. Last but definitely not least, the staff at Manhattan Orthopedic Care is a very friendly and helpful group of people.", praises Davene Wright.
This patient was treated at the Manhattan Office.