meniscus tears
commonly occur in professional sports players and athletes, they can also occur in people with highly intensive day-to-day physical activities that include sudden moves and stops. Dr. Modibo Kassogue, a lovely and dear man from Uganda, suffered a meniscus tear due to his work as a Chief of Health at UNICEF Uganda. His activities demand him to be constantly moving and standing, which unfortunately resulted with a weak and thin knee cartilage that made the meniscus prone to tear.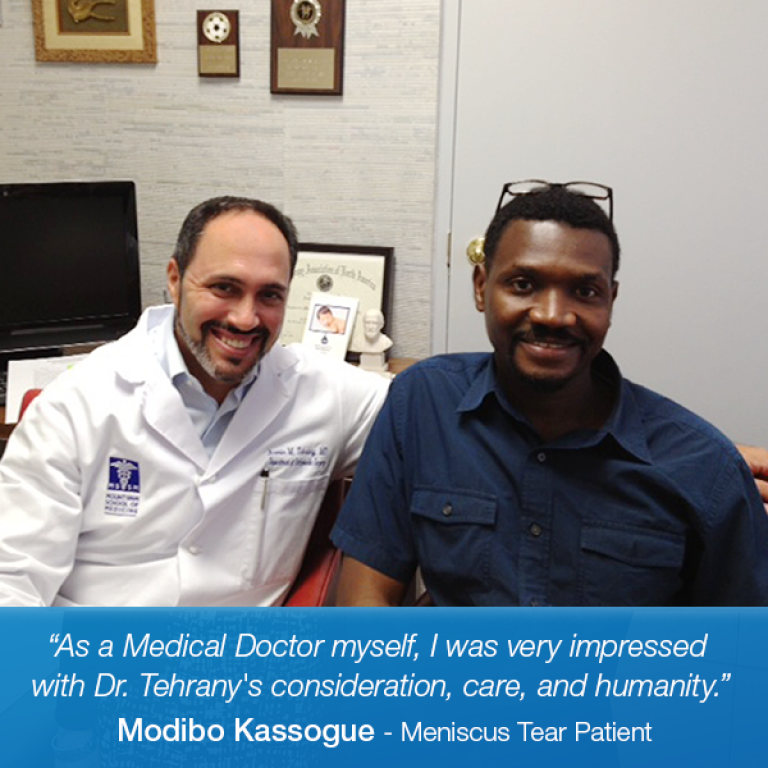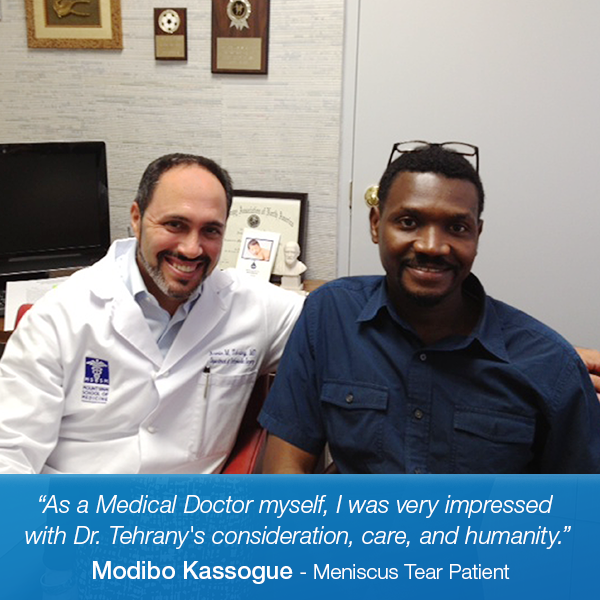 As always,
Dr. Armin Tehrany
and his team did their best to enable Modibo to continue with his everyday lifestyle in no time and with no pain. Prior to the
meniscus tear surgery
, Dr. Tehrany calmly explained to Modibo every step of the surgery and recovery process, including all details that immensely helped Modibo feel comfortable and safe throughout the entire surgical process. Feeling thrilled with the surgery outcome, Modibo shared his experience on
Google
, praising Dr. Tehrany and his team with the loveliest review.
"My name is Dr. Modibo Kassogue, Chief of Health, HIV/AIDS, Nutrition and Water, Hygiene & Sanitation at United Nations Children's Fund (UNICEF) Uganda. I met Dr. Doctor Tehrany when I visited his practice for a meniscus tear, which he successfully operated on. My knee is now fine and allows the stress that I used to put it under prior to the accident. Dr. Tehrany is a very professional practitioner with great talents and bedside manners, demonstrated constantly and wholeheartedly irrespective of the patient. His team is equally kind and hospitable. As a Medical Doctor myself, who expects from a practicing doctor nothing short of a full application of the oath, I was very impressed with the consideration, care, and humanity with which Dr. Tehrany renders his services. I will definitely recommend Dr. Tehrany to any patient in need of orthopedic care. A million thanks to you and your team. Keep up the good work. Regards, Dr. Modibo Kassogue"
This patient was treated at the Manhattan Office.