glenoid labrum tear
is one of the most common shoulder injuries as it is caused by repetitive shoulder motions that put immense pressure on the joint which is the case in athletes and sports people. Other cause that significantly harms the labrum is a traumatic event such as a direct fall on the shoulder, which oftentimes happens in the day-to-day activities. It happened to Elizabeth Barbosa too, a charming lady who in 2015 visited
Manhattan Orthopedic Care
due to terrible pain and instability in her shoulder, and a decreased range of motions.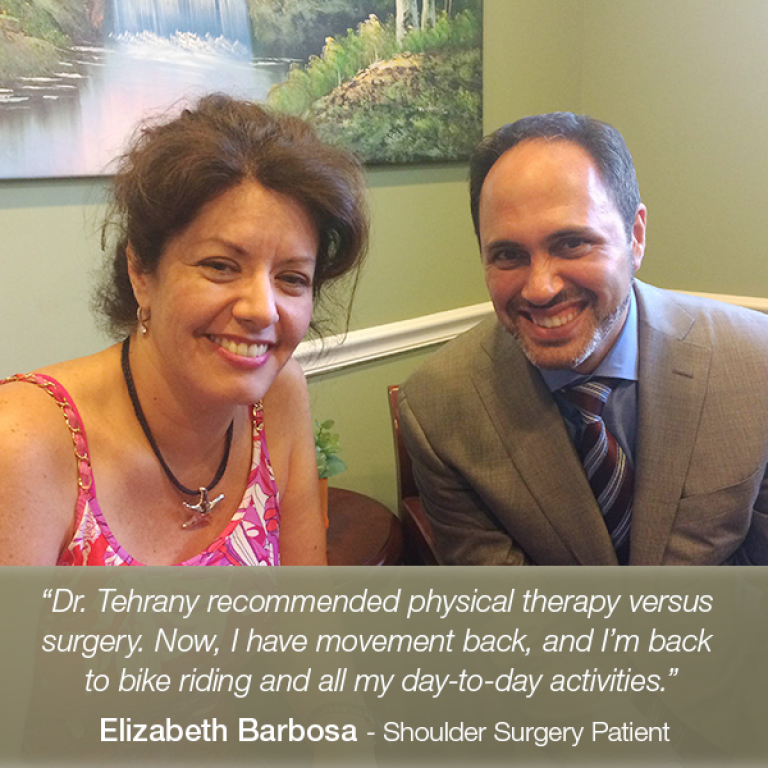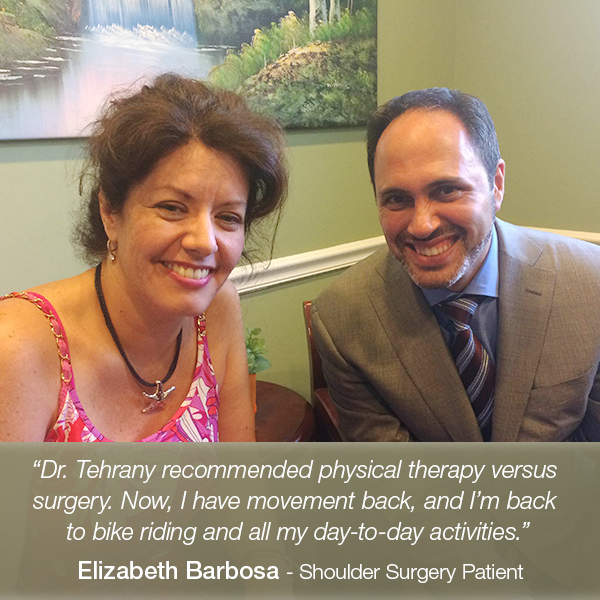 Within a couple of minutes during her initial visit,
Dr. Armin Tehrany
precisely diagnosed Elizabeth with a glenoid labrum tear. Even though shoulder surgery is the usual treatment option for a glenoid labrum tear, Dr. Tehrany recommended physical therapy for Elizabeth's shoulder. Satisfied how much her shoulder improved thanks to Dr. Tehrany's treatment, Elizabeth shared the warmest words in her review on Google:
"Dr. Tehrany treated me for a glenoid labrum tear in 2015 and recommended physical therapy versus surgery. I am very happy with the results and the movement in my shoulder."
She picked Dr. Tehrany as her shoulder doctor after he successfully treated her knee in 2013. Back then, Elizabeth suffered a
meniscus tear
that required minimally invasive knee surgery. Shortly after the
knee arthroscopy
, Elizabeth happily continued performing her day-to-day with a complete range of motions and no pain at all.
"Dr. Tehrany also treated me for a meniscus tear/debridement in 2013 and I couldn't be happier with the results. His staff scheduled surgery and helped me handle my time away from work. They were so helpful, especially Stephan (PA) and Toni-Ann. After physical therapy, I have movement back and I am back to bike riding and all my day-to-day activities. I highly recommend Dr. Tehrany, he is truly a top doctor and also his professional, helpful and friendly office staff."
This patient was treated at the Staten Island Office.