Manhattan Orthopedic Care
, we are committed to providing the best care to our patients. We understand that staying in the hospital may be stressful, especially for the family of the patients. The efforts of our staff are focused on ensuring friendly and comfortable stay for everyone, just like we did for Mrs. Mascher and her husband Michael.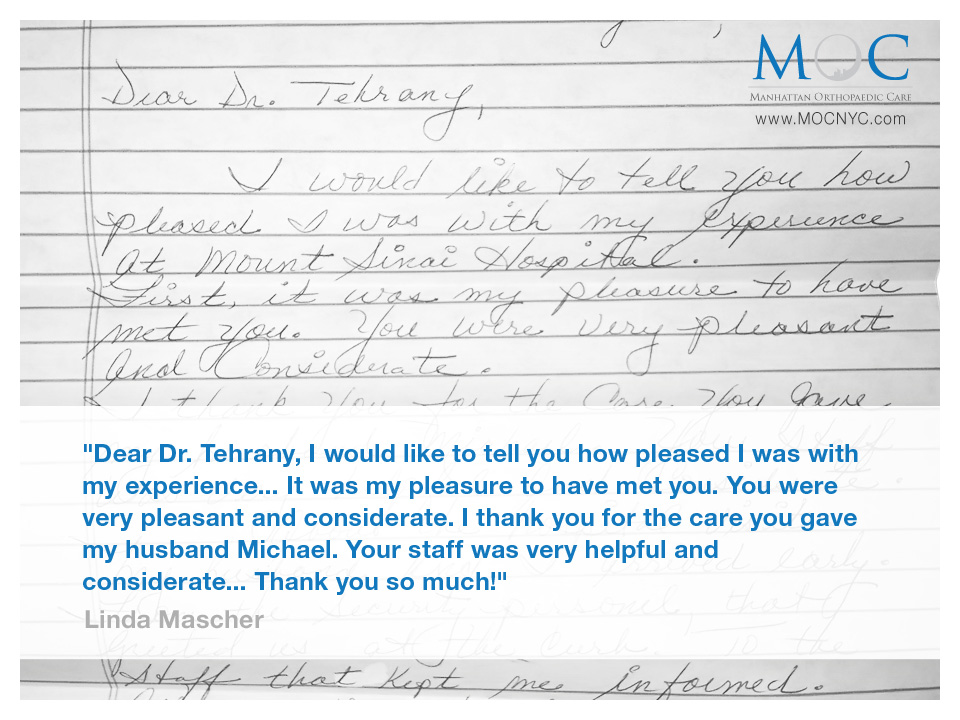 "Dear Dr. Tehrany, I would like to tell you how pleased I was with my experience… It was my pleasure to have met you. You were very pleasant and considerate. I thank you for the care you gave my husband Michael. Your staff was very helpful and considerate… Thank you so much!", writes Mrs. Mascher in her patient testimonial.
Thank you, Mrs. Macher, for the kind words.
This patient was treated at the Staten Island Office.