Manhattan Orthopedic Care
, take care of our patients, and they take care of us. We gave our best to provide Ethan Dreilinger with the all the care he needs to recover from his knee injury which required
ACL knee surgery
.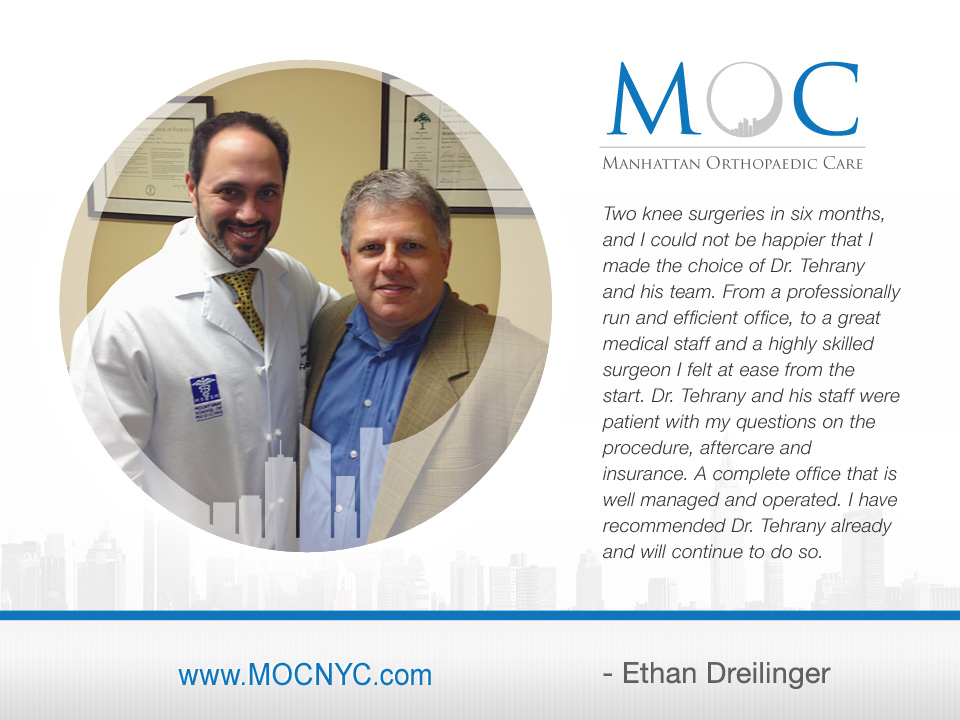 He had a successful ACL surgery on one side with a little blood clot scar that we handled well, then a simple knee scope on the opposite side. "Ethan is one of our favorite patients.", said
Dr. Tehrany
, top
knee doctor in NYC
. Mr. Dreilinger was kind enough to give this inspirational recommendation, for which we are honored and in blushes. Thank you for you kind words Mr. Dreilinger.
"Two knee surgeries in six months, and I could not be happier that I made the choice of Dr. Tehrany and his team. From a professionally run and efficient office, to a great medical staff and a highly skilled surgeon I felt at ease from the start. Dr. Tehrany and his staff were patient with my questions on the orthopedic procedure, aftercare and insurance. A complete office that is well managed and operated. I have recommended Dr. Tehrany already and will continue to do so."
This patient was treated at the Manhattan Office.