pre-medical student
, spent quality time at
Manhattan Orthopedic Care
, shadowing the work of the award-winning
knee and shoulder specialist
,
Dr. Armin Tehrany
.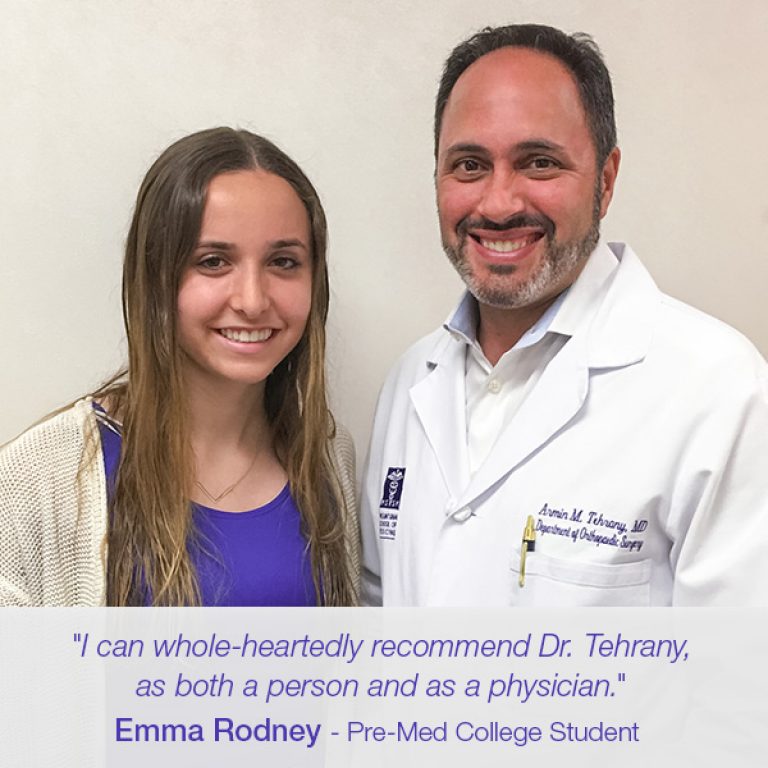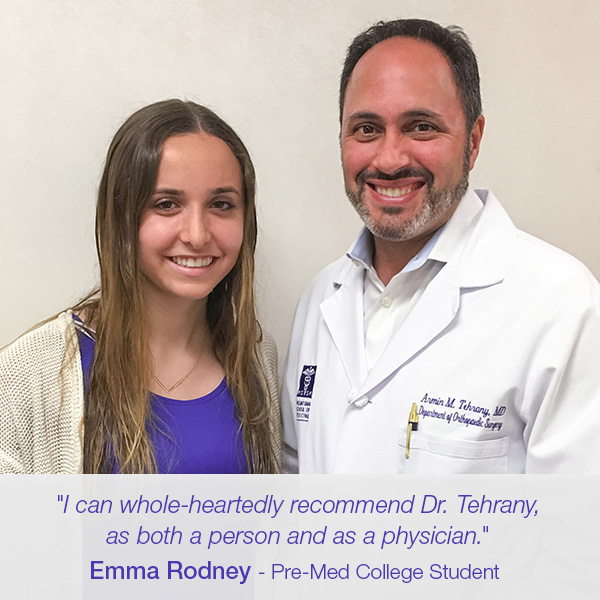 During the few weeks she spent with Dr. Tehrany, Emma built a friendly relationship with every member of the staff. She was super positive and eager to learn as much as she possibly could, which inspired Dr. Tehrany to share professional tips and tricks for Emma to grow into a successful physician. Emma had the unique opportunity to engage with patients and experience the challenges of working in a real clinical environment. While she was under Dr. Tehrany's guidance, Emma learned and understood the importance of building an open and honest relationship with patients, and the importance of carefully listening to each patient, and communicating their condition and treatment options in an understandable way. Inspired by Dr. Tehrany's expertise, professionalism, and knowledge, Emma couldn't help but share her positive experience with a lovely review.
"I'm a pre-med college student who was lucky enough to shadow Dr. Tehrany for a few weeks. I have nothing but positive things to say about my experience and about Dr. Tehrany and his team. When I observed office visits, it was evident how much respect, admiration, and trust each patient has for Dr. Tehrany. And when I saw how Dr. Tehrany interacted with his patients, I understood why his patients feel that way. He takes so much time to sit with each patient, listen to their symptoms, explain his diagnosis, and try to make them feel better emotionally. I had the privilege of experiencing Dr. Tehrany from behind the scenes, and I can wholeheartedly recommend him as both a person and as a physician."
Dr. Tehrany
and the team wish Emma all the luck in her medical education and future endeavors. We strongly believe she will grow into an impeccable physician, and it will be our honor to work with her once again.