shoulder injury
patient who needed a 
rotator cuff surgery
, became more than a friend.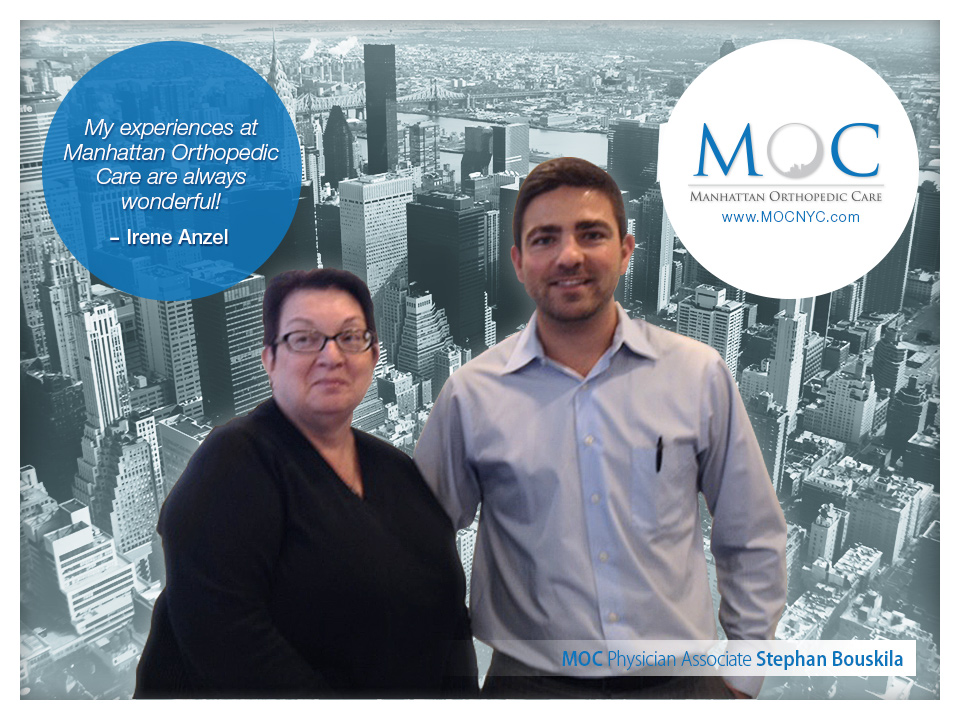 We had the pleasure to meet Irene last year. She came into our office with terrible pain in her left shoulder.
Dr. Armin Tehrany
, New York
orthopedic surgeon
specializing in
shoulder surgery
, and the friendly staff at
Manhattan Orthopedic Care
did what experts do: took outstanding orthopedic care of Irene and provided the greatest support during her
rotator cuff surgery
and recovery. This year we had Irene in our office again. The right shoulder required our care this time. We were extremely glad and happy she chose Dr. Tehrany to help her release the pain once again. She is now enjoying the benefits of a pain-free shoulder and life and she is back to her everyday activities.
"My experiences at Manhattan Orthopedic Care are always wonderful! The staff is beyond perfect, Dr. Armin Tehrany is the best doctor there is. I have never met another doctor who shows such kindness and genuine care for his patients, I highly highly recommend Manhattan Orthopedic Care and Dr. Armin Tehrany." – Sincerely Irene Anzel
Dr. Tehrany explained the rotator cuff surgery and the
recovery process
to Irene in details before going into the OR, so she felt comfortable and informed during the whole process.
This patient was treated at the Manhattan Office.