Manhattan Orthopedic Care
. As a knee doctor who is unconditionally devoted to his patients' well-being,
Dr. Armin Tehrany
always goes beyond their expectations when answering their needs with the appropriate care and treatment. We've been delighted with the recent review published on Google by one of our patients.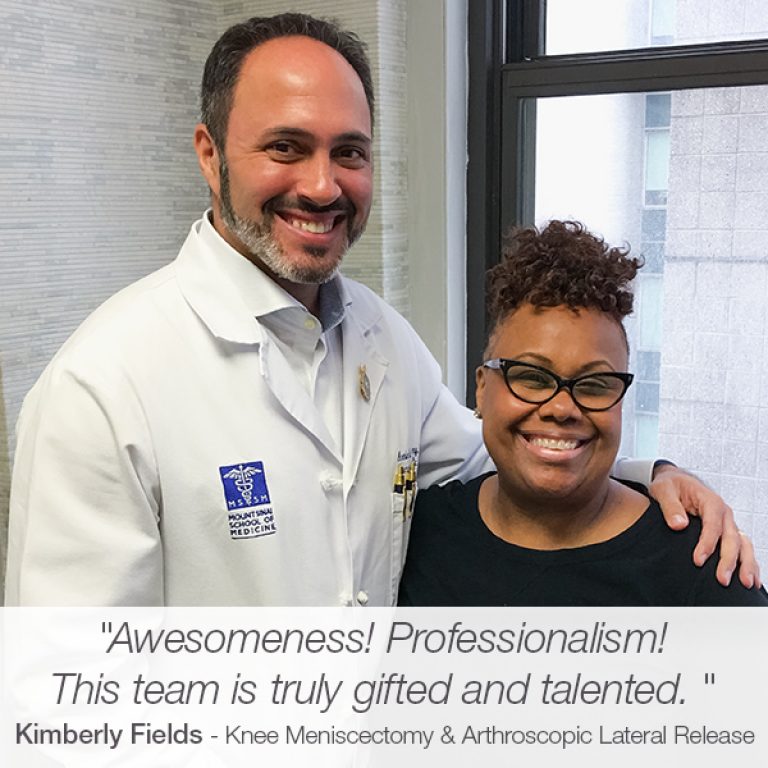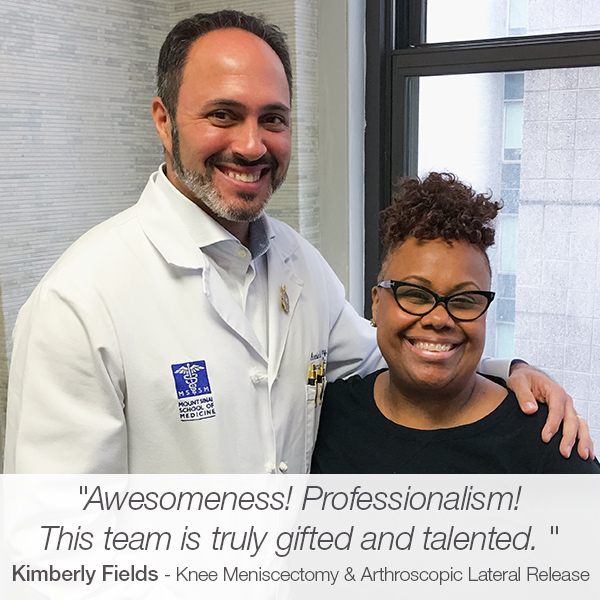 Kimberly Fields, a sweet and positive woman who had
knee meniscectomy
and
arthroscopic lateral release
with Dr. Tehrany, has shared her positive experience with the entire team at Manhattan Orthopedic Care in the loveliest manner.
"Awesomeness! Professionalism. This was a self-referral. I'm so blessed to have made the best decision ever choosing Dr. Tehrany."
Kimberly visited Manhattan Orthopedic Care to check the knee that was causing her terrible problems while performing everyday activities. After the careful and complete examination, Dr. Tehrany diagnosed her with
torn meniscus
and
Runner's knee condition
. Dr. Tehrany calmly explained the seriousness of her condition, and they unanimously agreed that the best way to proceed in treating her knee was an arthroscopic knee surgery.
"He recently performed knee surgery on me and the results are magnificent!! His entire staff is amazing. The first-time impression means so much when you're in need of help and Dr. Tehrany and his PA Stephen really took great care of me and directed me on what was needed and took action."
Kimberly's happiness and joy are the greatest evidence that the knee surgery was an amazing success. With almost no downtime, Kimberly was able to continue with her pain-free life and she was thrilled to do all of her favorite activities easier and better than before the knee surgery.
I would recommend his team to anyone who's looking for an Orthopedic knee and shoulder surgeon. Truly gifted and talented. Thank you so very much for your help in making me walk better, feeling appreciated and most of all very comfortable. Blessings to you all."
We are pleased to have helped Kimberly with her knee. Her sincere words of gratitude give a truly significant meaning to our efforts to help every patient of ours, and they are the best motivation for us to continue to provide the highest quality care and support to our patients.
This patient was treated at the Manhattan Office.