Manhattan Orthopedic Care
because of an agonizing pain in his knees. During the initial appointment,
Dr. Armin Tehrany
thoroughly examined Lionel's knees and diagnosed him with meniscus tears and chondromalacia of patella. Since both his knees were in a terrible shape, Dr. Tehrany recommended proceeding with a
knee surgery
that will address all issues at once.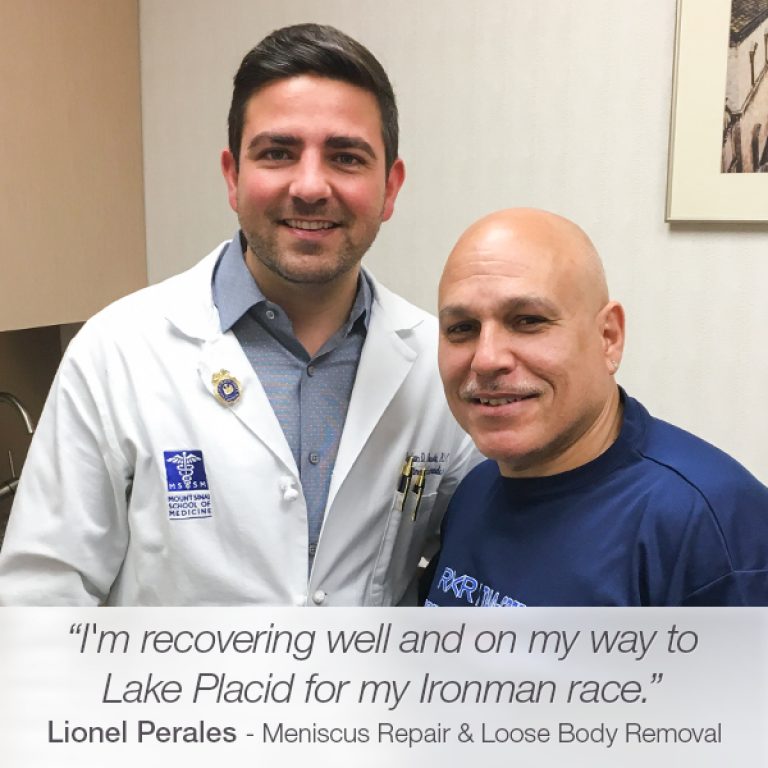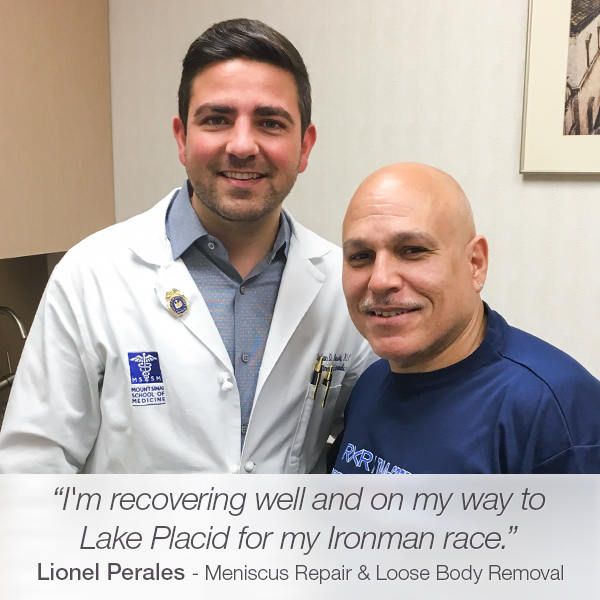 Understanding how stressful and terrifying the surgical process can be, Dr. Tehrany calmly explained the surgical details to Lionel, which helped Lionel to understand the overall surgical process, and the recovery period too. At the beginning of the surgery, Dr. Tehrany performed partial medial
knee meniscectom
y and chondroplasty to repair the meniscus tears and chondromalacia of patella. Unfortunately, during the surgery, Dr. Tehrany also found loose bodies floating in Lionel's knee, and he proceeded with a
loose body removal
. Loose body removal is a minimally-invasive knee surgery performed to remove minor floating fragments of detached bone or cartilage. The loose bodies are tissues that have torn away from their original location, and in Lionel's case, they caused even more severe knee pain while they floated within the knee joint. The knee surgery was a complete success, and Lionel began his recovery shortly after. Surprised and thrilled by the smooth and flawless recovery, Lionel wrote an endearing review on Google.
"My name is Lionel Perales, I saw Dr. Armin Tehrany and Stephan. D. Bouskila in early January with bad knees. They performed surgery on both knees, and I must say these guys are the best. I'm recovering well and on my way to Lake Placid for my Ironman race. Thank you and your staff for treating me so good and being so caring. You guys are the best."
We are pleased that Lionel is recovering so fast. We will definitely cheer extra loud for him during his race. 🙂
This patient was treated at the Manhattan Office.