Manhattan Orthopedic Care
due to agonizing pain in her shoulder that caused limited range of motions, weakness in the shoulder, and crackling sensation while rotating the arm.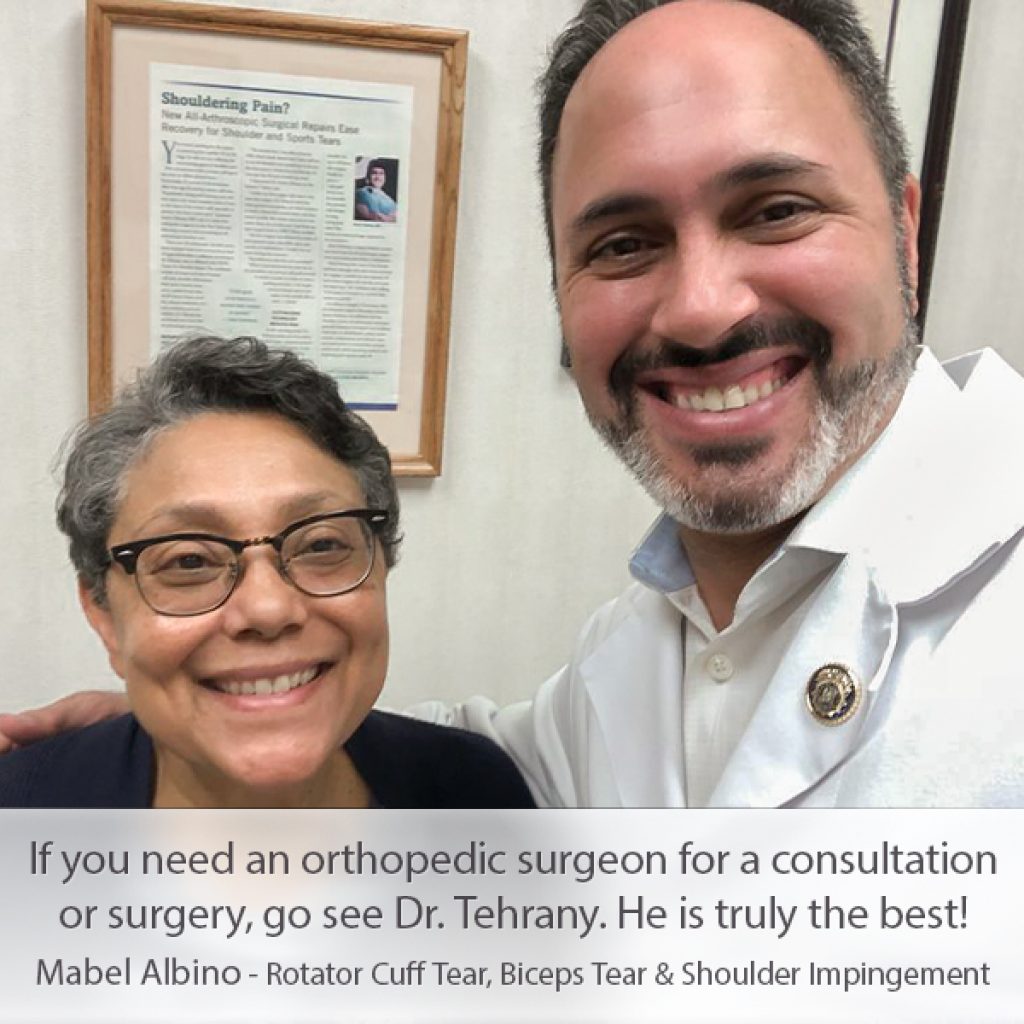 Because of the severity of her condition, she was immediately scheduled for an appointment with
Dr. Armin Tehrany
, one of the
top New York shoulder doctors
. During the initial appointment, Dr. Tehrany thoroughly examined Mabel, and shortly after analyzing her symptoms, he formed one complex diagnosis. According to his pre-op diagnosis, Mabel had suffered a
rotator cuff tear
,
impingement of the left shoulder
, and a
biceps tear
. The complexity of the condition required immediate medical treatment, and unfortunately, it had to be a combination of three surgical procedures. Dr. Tehrany, together with his skilled assistant, performed
Arthroscopic Rotator Cuff Repair
,
Subacromial Decompression
, and
Biceps Tenotomy
. Mabel tolerated the surgery extremely well, and she started the recovery period with strength and lots of positive energy. The recovery period was successful, and Mabel was able to quickly feel strong and energized to continue with her everyday activities. Since she had the best surgical experience that a patient can ask for, Mabel decided to spread the good words on Yelp and praise Dr. Tehrany and his team. She expressed her gratitude with the words that have profoundly inspired us to continue providing superb orthopedic care.
"I have been a patient of Dr. Tehrany for several years and I wouldn't think of going to anyone else!!  Dr. Tehrany and his staff are professional, courteous, and friendly.  If you need an orthopedic surgeon for a consultation or surgery, go see Dr. Tehrany. He is truly the best!"
This patient was treated at the Manhattan Office.