At Manhattan Orthopedic Care, we create a plan that is individually tailored to meet and exceed the needs and expectations of our patients. And that is why we are grateful and humbled when our patients recognize that. Thank you, Jane Kim, for your kind words about our orthopedic team after your knee surgery.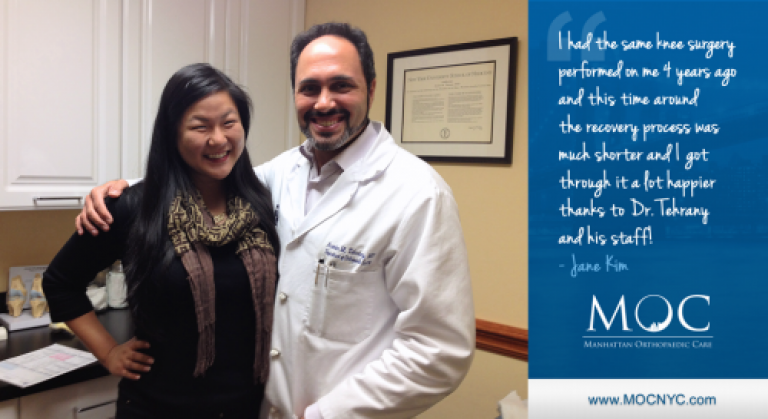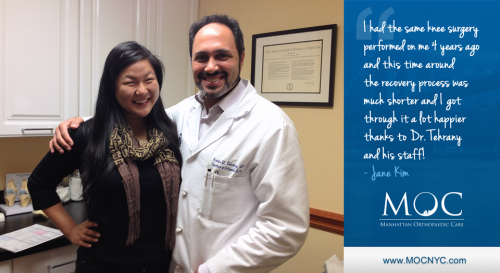 "Dr. Armin Tehrany and his staff made me comfortable for my knee surgery and gave me a lot of support throughout the recovery process. Furthermore, they were very helpful and straightforward about the complex billing & monetary procedure as well. 6 months after my surgery I'm back to normal and feel very fortunate that Dr. Tehrany was my doctor. The follow-up appointments were always concise and I always enjoyed a coffee/tea and even bananas while waiting 🙂 I had the same knee surgery performed on me 4 years ago and this time around the recovery process was much shorter and I got through it a lot happier thanks to Dr. Tehrany and his staff! Thank you! Jane Kim"
Thank you, Jane! We are happy you are one of our friends now 🙂
This patient was treated at the Manhattan Office.