top New York shoulder specialists, Dr. Armin Tehrany
, and his shoulder received excellent
orthopedic care
and treatment.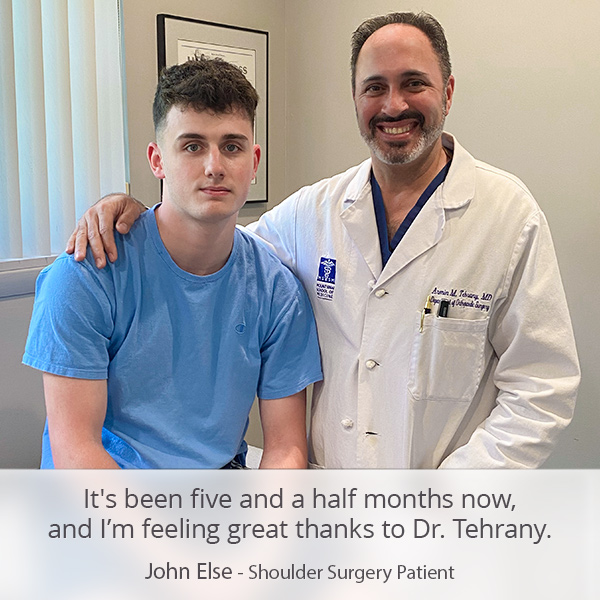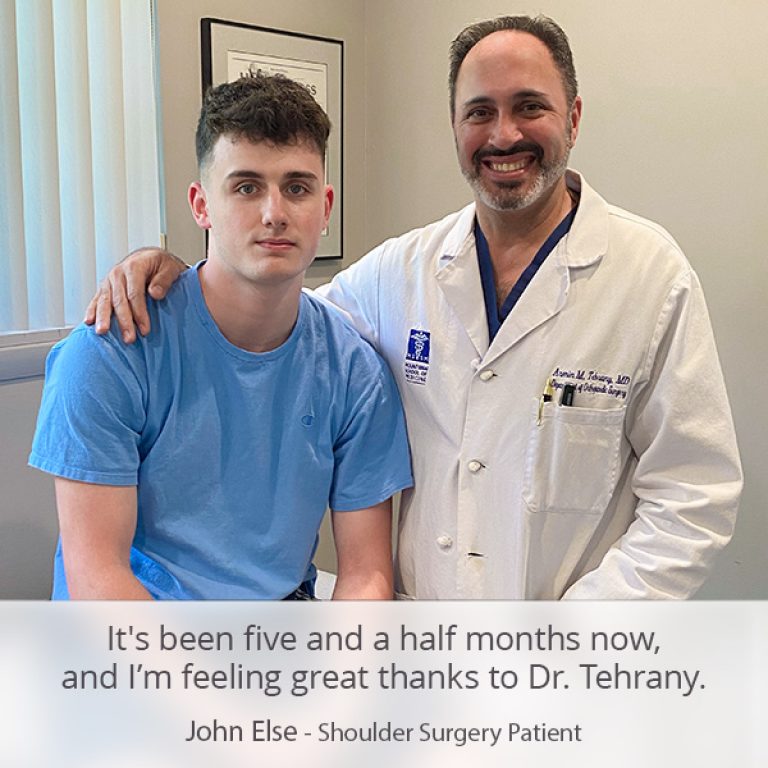 Due to the severity of John's condition, Dr. Tehrany recommended
shoulder surgery
as he believed that surgical treatments would provide life-long results for John. Before the surgery, Dr. Tehrany carefully examined John's shoulder and analyzed the presented symptoms. He discussed the available treatment options in detail with John, and he recommended
shoulder surgery
as the most effective treatment. Five months later, John is better than ever. His shoulder is strong and his arm movements are back. Moreover, he can get back to his favorite sports activities and enjoy them to the fullest. During his follow-up appointment with Dr. Tehrany, John agreed to share his improvement with a video. Thanks to Dr. Tehrany's knowledge and skills, John has seen fantastic improvement and results. According to Dr. Teharany, the physical therapist also played an important role in John's recovery as he closely guided and monitored John's progress. We are thrilled that John is getting closer to feeling 100% day by day. His trust in our treatment and care is our motivation to continue providing the best orthopedic care!
This patient was treated at the Staten Island Office.