SLAP tear
is a shoulder injury that indicates a partial or complete tear of the labrum. It occurs as a result of arm's repetitive over-the-head motions or after a direct fall and trauma to the shoulder. The labrum tear causes immense discomfort in the shoulder, followed by an agonizing pain and limited arm mobility. The shoulder
SLAP repair
is an arthroscopic shoulder procedure performed to repair the torn labrum. Depending on the complexity of the labrum tear, during the surgery, the damaged tissue can be either reattached or removed. This minimally invasive procedure is carried out under a general anesthesia and nerve block, and after the surgery, most patients experience a smooth and easy recovery.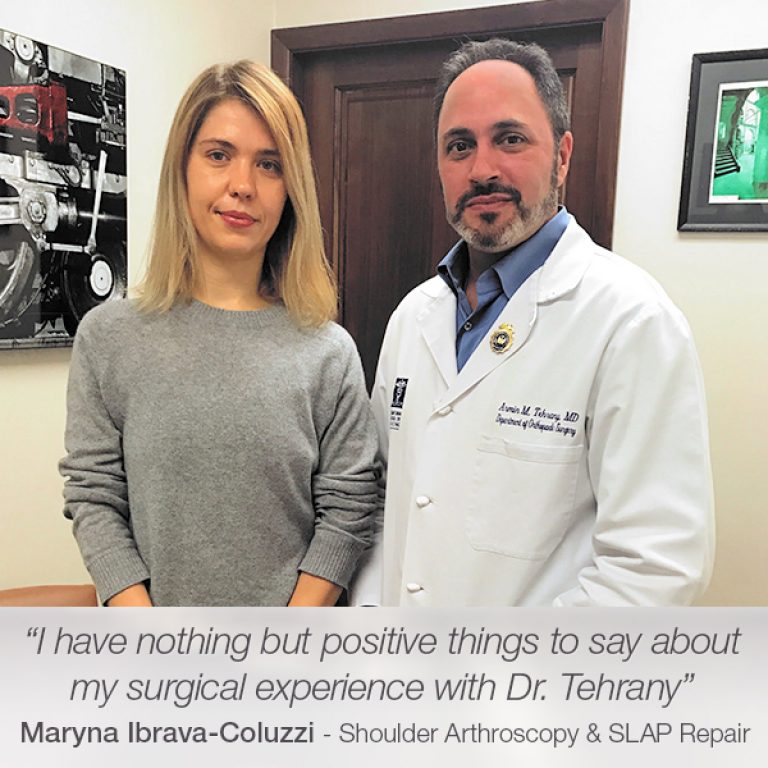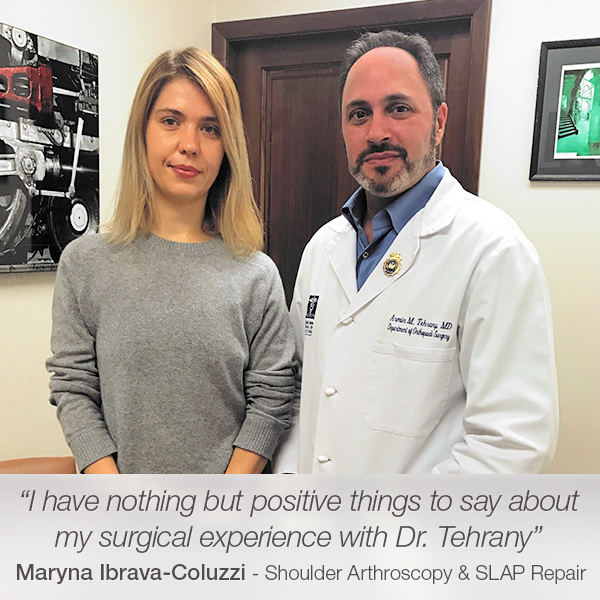 Maryna Ibrava-Coluzzi had a uniquely positive experience at Manhattan Orthopedic Care. Her shoulder was in a terrible condition because of the painful
labrum tear
. After her initial consultation with
Dr. Armin Tehrany
, New York's best shoulder doctor, she was scheduled for an immediate SLAP repair. Before the shoulder surgery, Dr. Tehrany and his caring team thoroughly explained all surgical details to Maryna and ensured her that she is in the hands of compassionate and dedicated professionals. During the
SLAP repair 
procedure, Dr. Tehrany also performed a
subacromial decompression
which Maryna tolerated perfectly well. The surgical procedure was a complete success, and Maryna's recovery process went better than expected. After she gained back the strength in her shoulder and continued with her everyday activities, Maryna shared her positive experience with a lovely Google review.
"Wonderful doctor and very friendly staff. I have nothing but positive things to say about my surgical experience with Dr. Tehrany."
Thank you, Maryna, for trusting Dr. Tehrany and Manhattan Orthopedic Care.
This patient was treated at the Manhattan Office.