Philadelphia 76ers' Andrew Bynum Injury Resurfaces: Return Delayed For 5 More Weeks
Philadelphia's prized acquisition Andrew Bynum Knee Injury resurfaces and the player suffers another setback, making it the third time that 76ers have delayed his return date. Bynum will be out for at least five more weeks after it was discovered that he had a complication with his right knee. He was diagnosed with a bone bruise on his knee in September.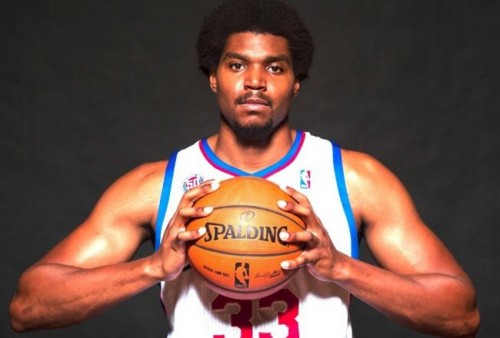 (Image courtesy of BleachReport.com)
"It's better than when it started, it's just not quite there yet," he said. "It's not where I want it to be."
The 25-year old All-Star has battled knee injuries for most of his career, and he still has not started for the 76ers after he was brought in from the Los Angeles Lakers in August.
"A bone bruise can take as long as six months to heal. Andrew Bynum's Knee Injury healing soon would be fortunate. Better to have that versus an ACL tear, for sure.", says Dr. Armin M. Tehrany, orthopedic knee specialist at Manhattan Orthopedic Care.
But 76ers and Bynum, a twice NBA champion with the Lakers, are optimistic. There is hope that Andrew Bynum's injury can fully recover and get back in the starting line-up as early as 10th of December. Although bone bruise can be a serious injury, (it may lead to broken bones, strained ligaments, damaged tissue or further bleeding and swelling), Bynam has recovered enough for low-impact exercise, and soon he will start working on an underwater treadmill. The team estimates that Bynum will need 1 to 4 weeks of conditioning, training, and practice before being able to get significant minutes of gameplay.
"As far as getting better, I think this is the way I need to handle it," Bynum said. "It's tough. I want to get out there, I want to play. It's just a roller coaster. Obviously, missing games is not good. I want to be out there, I want to be there with my teammates."