Platelet injection helps injured Gallagher
Platelet injection into a knee speeds a pitcher's recovery. By Corey Brock / MLB.com SAN DIEGO — When it comes to tolerance, it's easy to gauge exactly where Sean Gallagher stands when it comes to needles. "I'm a big scaredy cat when it comes to needles," said Gallagher, a Padres reliever who was the player to be named in the Scott Hairston deal with the Oakland A's in July.
Sean Gallagher's injury was concentrated to the knee, and his knee injury was treated by a platelet injection.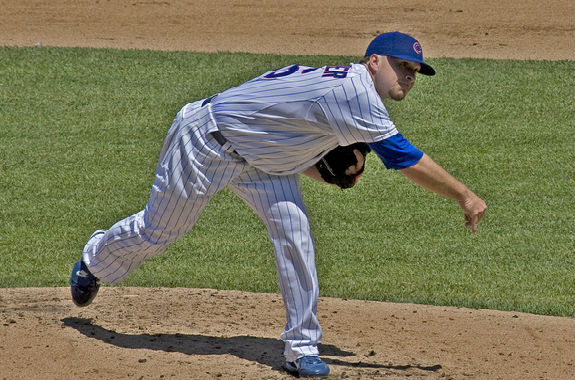 (Image courtesy of Jason Leathers – Flickr)