Shoulder
Anatomy, Conditions And Treatments
Anatomy of the shoulder
The shoulder is the most flexible joint in our body. Its flexibility allows us to move and rotate the arm in many positions: to the front, above, to the side, and behind your body. The area where the humerus (upper arm bone) fits into the scapula (shoulder blade) forms the shoulder joint. The shoulder is absolutely essential for the movement of the upper part of your body and every possible injury should be examined by an orthopedic shoulder doctor.
The video on the left is a perfect presentation of the shoulder anatomy.
There are three important bones in the shoulder:
Acromion – bony projection off the scapula
Clavicle (collarbone) – meets the acromion in the acromioclavicular joint
Cracoid process – hook-like bony projection from the scapula
Besides these three important bones, the shoulder joint consists of three important bone structures as well:
Rotator cuff – it is formed of muscles and tendons that surround the shoulder. The rotator cuff's main function is to support shoulder's stability and allow a wide range motion
Bursa – a small fluid sac that protects the tendons of the rotator cuff
Labrum – it forms a cup for the humerus's head to fit into
Shoulder conditions
The shoulder's flexibility is a major reason for the shoulder joint's vulnerability. This joint is prone to instability and injury. There are different types of shoulder conditions and shoulder injuries, mostly caused by repetitive motions or traumas to the shoulder. Following are the most common shoulder conditions with details about their causes, symptoms, and treatments:
Shoulder procedures
Every shoulder injury has its own complexity which determines the treatment process. More complex injuries usually require a shoulder surgery, while less complex injuries are treated with physical or medical therapy. The team of orthopedic experts at Manhattan Orthopedic Care is capable of performing different types of orthopedic shoulder treatments, starting from non-surgical to the most complex shoulder surgeries. Following are the shoulder procedures performed at Manhattan Orthopedic Care: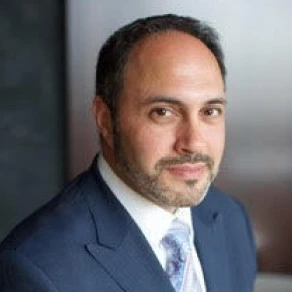 Dr. Armin Tehrany is a board-certified orthopedic surgeon specializing in minimally invasive management techniques of knee and shoulder injuries and conditions in NYC. He is an Honorary Police Surgeon and serves as a Clinical Assistant Professor at Mount Sinai School of Medicine's Department of Orthopedic Surgery. His specialist knowledge, expertise, and best practice methods of care in knee and shoulder treatment are recognized by the many awards received throughout his career.