Swirled Online: Dr. Tehrany weighs in with his expert opinion on running outside in winter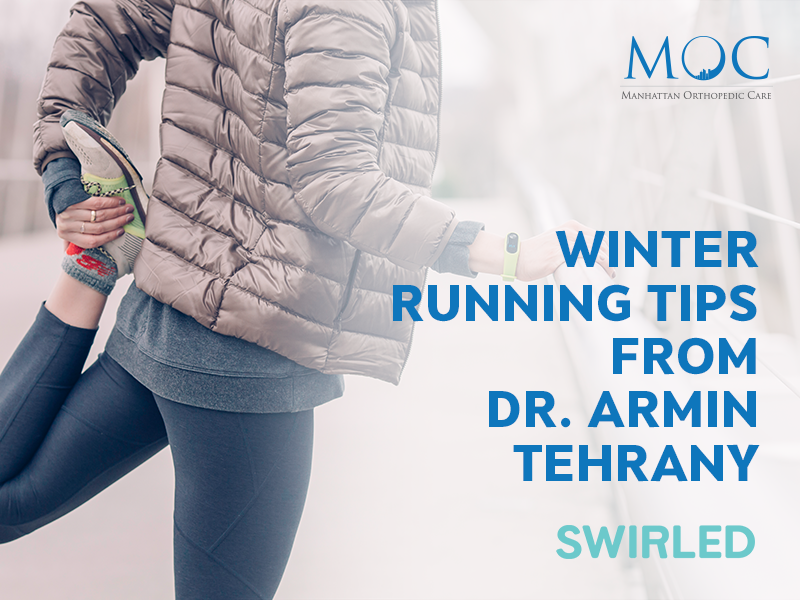 For the purpose of the story, the editor of the story reached out to
Dr. Armin Tehrany
, a top New York orthopedic doctor, to weigh in with his expert opinion on the benefits of running indoor and outdoor during winter. As a doctor who has treated plenty of athletes for their running injuries, Dr. Tehrany gladly accepted the invitation to educate the running enthusiasts and help them avoid painful running experiences.
Is running outside in winter that scary?
According to Dr. Tehrany, in winter, sports enthusiasts tend to trade the peaceful outdoor scenery with an indoor treadmill as a result of feeling too tight. In order to achieve a smooth temperature transition for their body, runners should add extra warm clothes.
"That means thermal underwear, that means hats, that means gloves. And then, as the body adapts to the colder temperatures over time, they can run with less layers and items of clothing," says Dr. Tehrany.
Running outside in winter has unique benefits for the body, but it doesn't necessarily mean that runners should avoid the treadmill altogether. On the question about whether it is better to run inside or outside, Dr. Tehrany highlights that runners can answer that question the best.
"When people ask me if it's better to run indoors or outside, I tell them it's their preference," Dr. Tehrany explains.
"And, either way, they should probably mix it up and try something different. When your body is always used to the same routine, you may not get the same health benefits. But when your body is facing a little bit of a change, it has to work harder, which can keep you even more fit. That's the positive of changing between running styles. Your body doesn't know what's coming next, and you end up getting a better workout."
In conclusion, Dr. Tehrany highlighted the importance of wearing proper footwear that protects the feet from the stress and pressure that occurs when the feet are in contact with the ground or the treadmill. In addition, Dr. Tehrany also noted that including stretching exercises before and after running is crucial for the muscles as they tend to become tighter in colder weather, therefore, prone to severe injuries. With stretching exercises, the muscles are kept warm, elastic, and ready to bear the challenge of any outdoor sports activity. The article was published on Swirled Online and is available
here
.