We Need to Follow a Heroic Example and Help the Victims of the Boston Bombing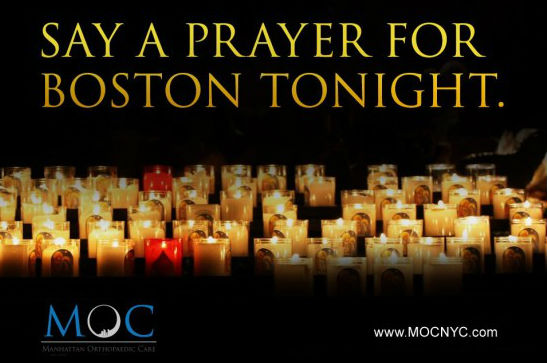 The shock wave of the explosions was powerful enough to throw most of the people nearby on the ground, and powerful enough to leave many of the victims without legs and limbs. But the runners never stopped. Exhausted, they gave their last effort of endurance to try and help the other victims of the Boston bombing who were hurt. They knew that if they need to run another few miles to carry someone to the hospital, they would do that without a hesitation. They are a prime example of noble human beings, the example we should look up too, and follow, even if it took us one more marathon.
"This act of cowardice is tragic and unforgivable. My heart goes out to the victims. I will help in anyway I can. Life is short and precious. We all need to remember it and love our neighbors.", Manhatthan Orthopedic Care's physician Dr. Armin Tehrany said.