Disrespect by Physicians: Violating the First Commandment of Medicine
interesting article
in the New York Times about how the hierarchical abuse in medicine can harm collegiality and the corporation.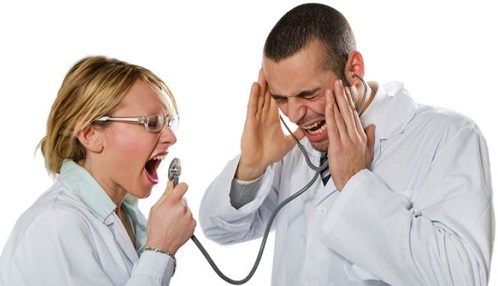 "When we tolerate a culture of disrespect, we aren't just being insensitive, or obtuse, or lazy, or enabling. We're in fact violating the first commandment of medicine. How can we stand idly by when our casual acceptance of disrespect is causing the same harm to our patients as medication errors, surgical mistakes, hand off lapses and missed lab results?"
Disrespect and bullying are not common in the medical enterprise, but it can be found in many hospitals, and everyone, especially the doctors, needs to take a good deal of the blame for tolerating this dysfunctional culture. Dr. Ofri cites
two articles
published in Academic Medicine by researchers at Harvard Medical School, which explain how the lack of respect "undermines morale, and inhibits transparency and feedback" and that "Disrespectful behavior is rooted", in characteristics of the individual, such as insecurity or aggressiveness, but it is also learned, tolerated, and reinforced in the hierarchical hospital culture.
"I salute Dr. Ofri for bringing this article about the medical culture of disrespect to light. All physicians, as well as other medical providers and staff, should read this article. Very important.", says Armin M. Tehrany, M.D., F.A.A.O.S.