The safety of our patients is always our top priority!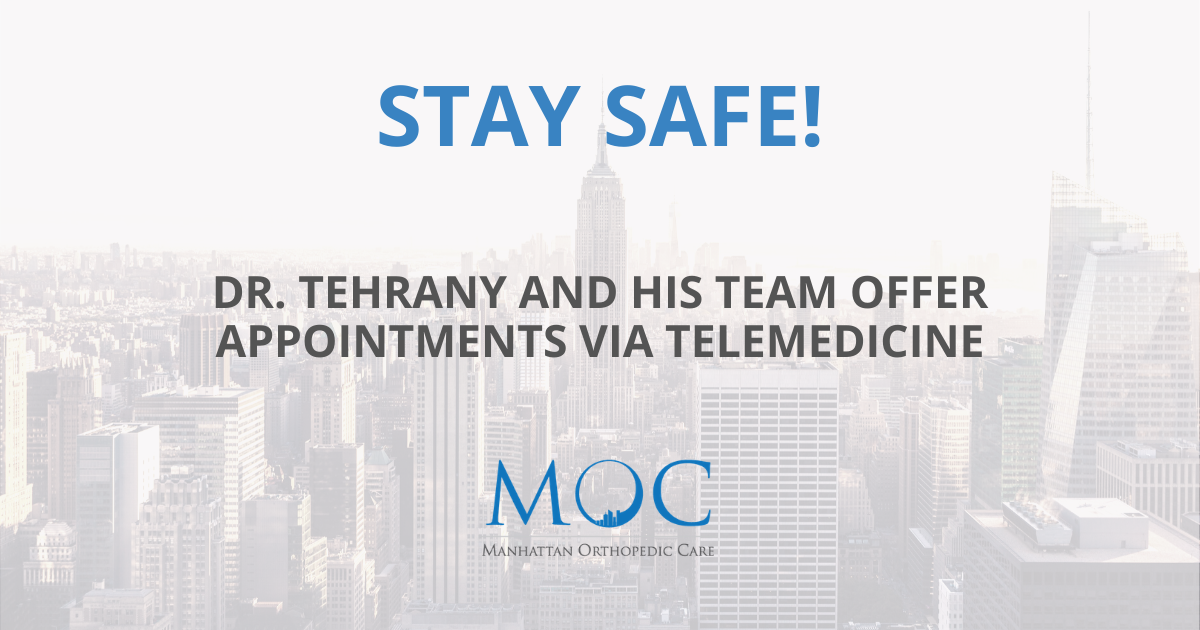 Dear patients and friends, In this time of uncertainty, please know that your safety is our top priority. In order to ensure stability and quality, we continue to institute the following measures:
Consultations and office visits can be done via Telemedicine upon request (e.g. at your home, office, physical therapy location)
Imaging referrals (MRI, X-ray) are made to private facilities that are near, but not in a hospital
Surgeries are performed in private ambulatory surgery centers near, but not in a hospital
Please, feel free to contact us with questions and concerns. We look forward to taking special care of you.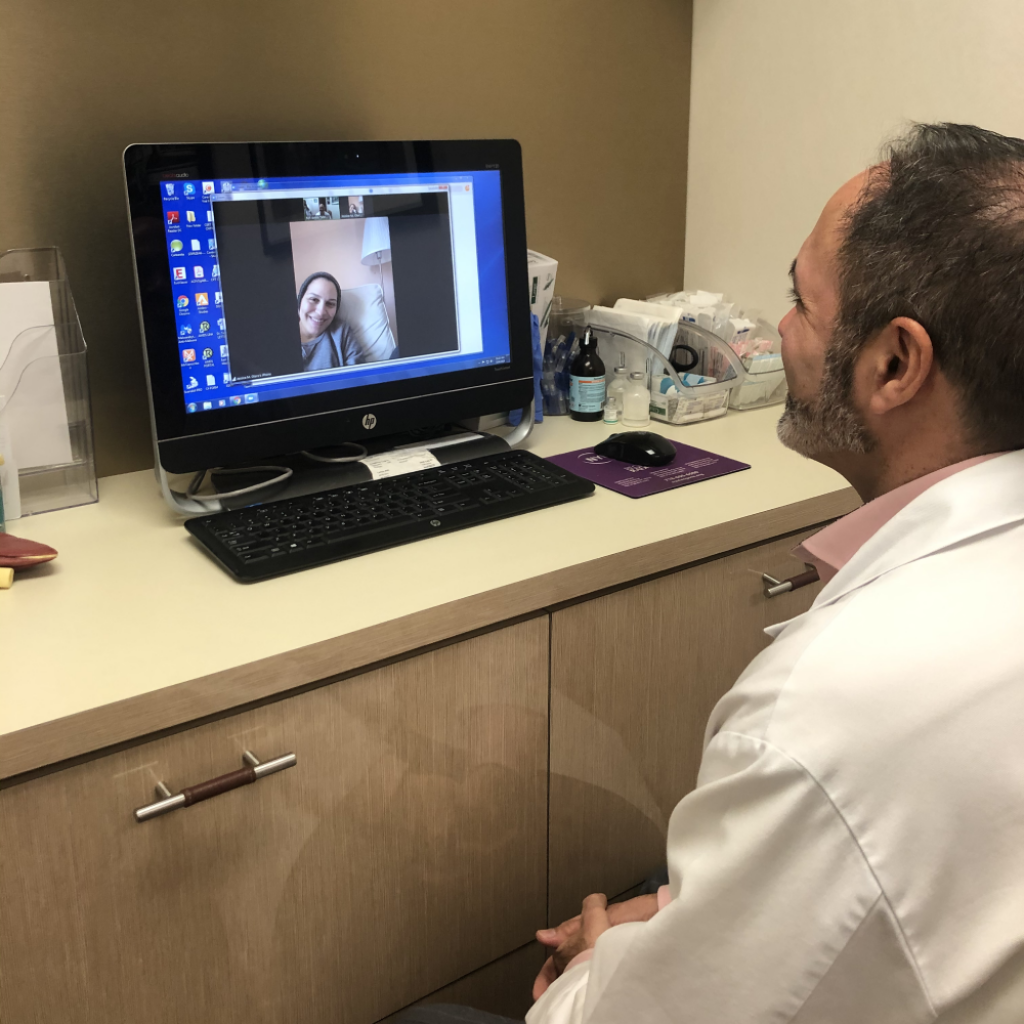 Dr. Tehrany and NYPD Officer Otero during a Telemedicine Appointment
Thank you for trusting us. Please be careful and follow the health guidelines and preventative measures provided by the World Health Organization. We all need to take the best care to protect ourselves and everyone around us. Best, Armin M. Tehrany, MD and the team at Manhattan Orthopedic Care