Dr. Tehrany involved in a play that has been nominated in four categories for a Tony Award®
Betrayal
" that Dr. Tehrany happily invested in, has been nominated in four categories for a Tony Award®!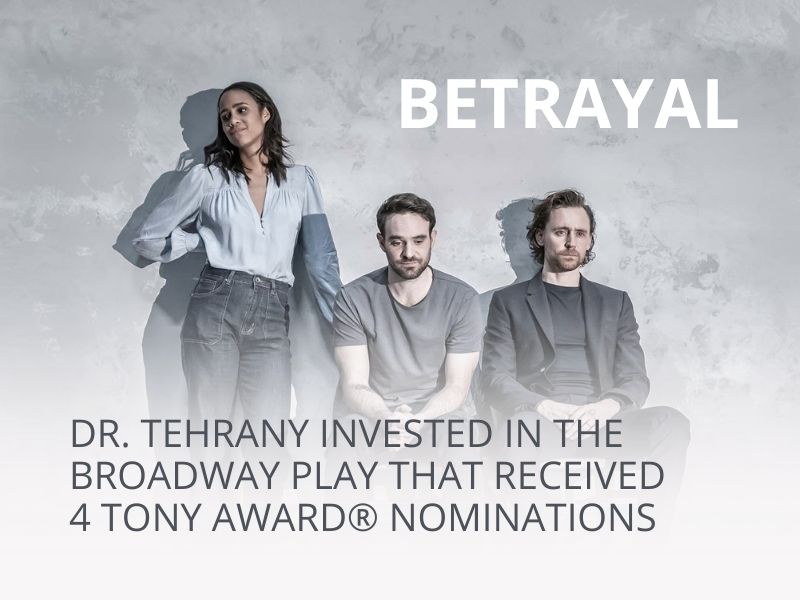 The play, directed by the brilliant Jamie Lloyd, portrays the illicit affair that unfolds in reverse from the end of a marriage to the first forbidden spark. With Tom Hiddleston, Zawe Ashton, and Charlie Cox starring, the play promises nothing less than a stunning performance.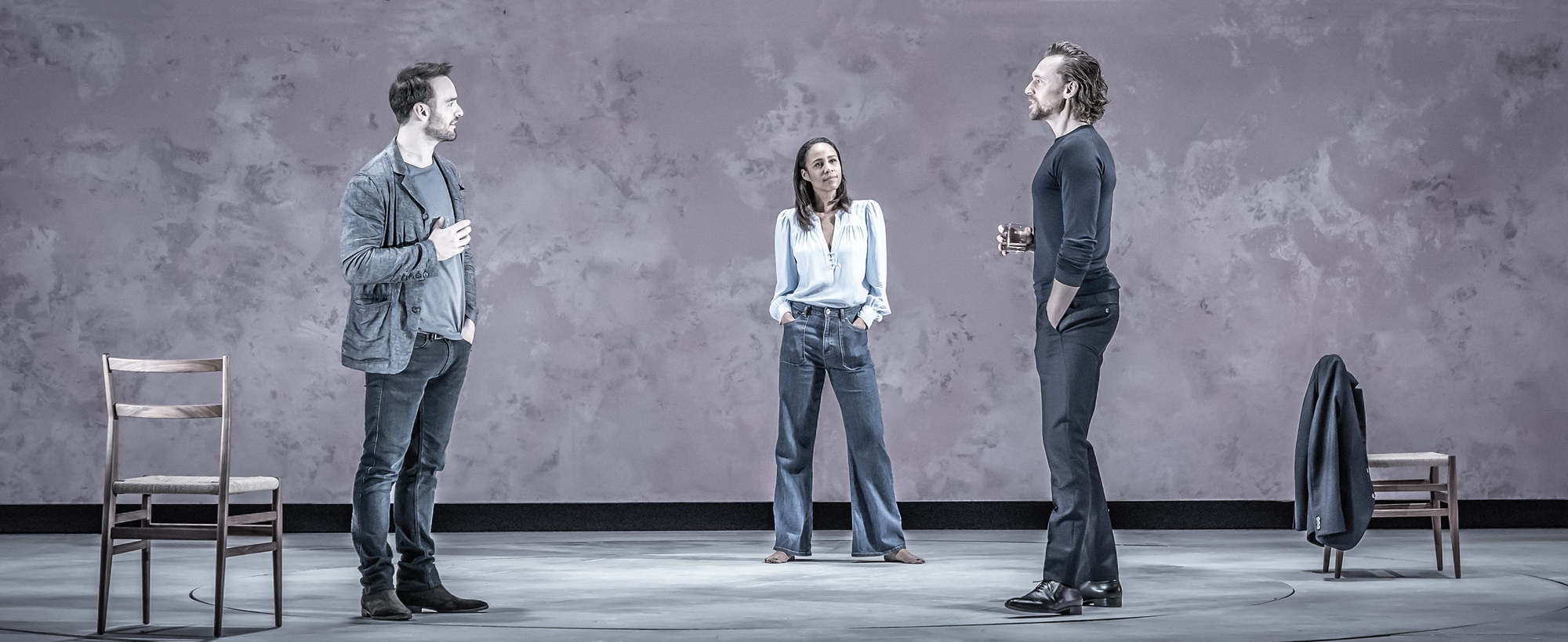 Image source: AwardsTonyAwards.com
Dr. Tehrany's passion for films and theater was born during his short yet inspiring theater experience at the University of London. Ever since then, his mind has been captivated by the idea of joining the world of arts. Led by his affection for meaningful projects that enhance the art of the theatre, Dr. Tehrany heartily accepted to be part of the Broadway play "Betrayal."
"I am honored to be part of the Broadway production of such a moving and timeless work of art," says Dr. Tehrany.
This year's celebration of the remarkable Broadway productions will take place on September 26, 2021. "Betrayal" has been nominated in four categories: Best revival of a play, Best Performance by a Leading Actor in a Play (Tom Hiddleston), Best Direction of a Play (Jamie Lloyd), and Best Scenic Design in a Play (Soutra Gilmour). The play had its opening night on September 5th, 2019 with the final performance on December 8th, 2019. We wish the entire cast and Dr. Tehrany the best of luck! To learn more about the fantastic play, please visit the play's official website.