Dr. Tehrany welcomes a student from the University of Buffalo to shadow his work for a day
orthopedic doctor
, who believes in continuous learning and growth,
Dr. Tehrany
understands the importance of having a professional guide or mentor. For that simple reason, Dr. Tehrany cordially welcomes young pre-med students to his practice to impart the knowledge and wisdom he gained throughout his career. Dr. Tehrany still freshly remembers the student urge to participate in the real work of a physician while going through the education. Shadowing a physician can be a life-changing experience for a pre-med student. Therefore, Dr. Tehrany gladly jumps into every opportunity to serve as a mentor and help a future colleague.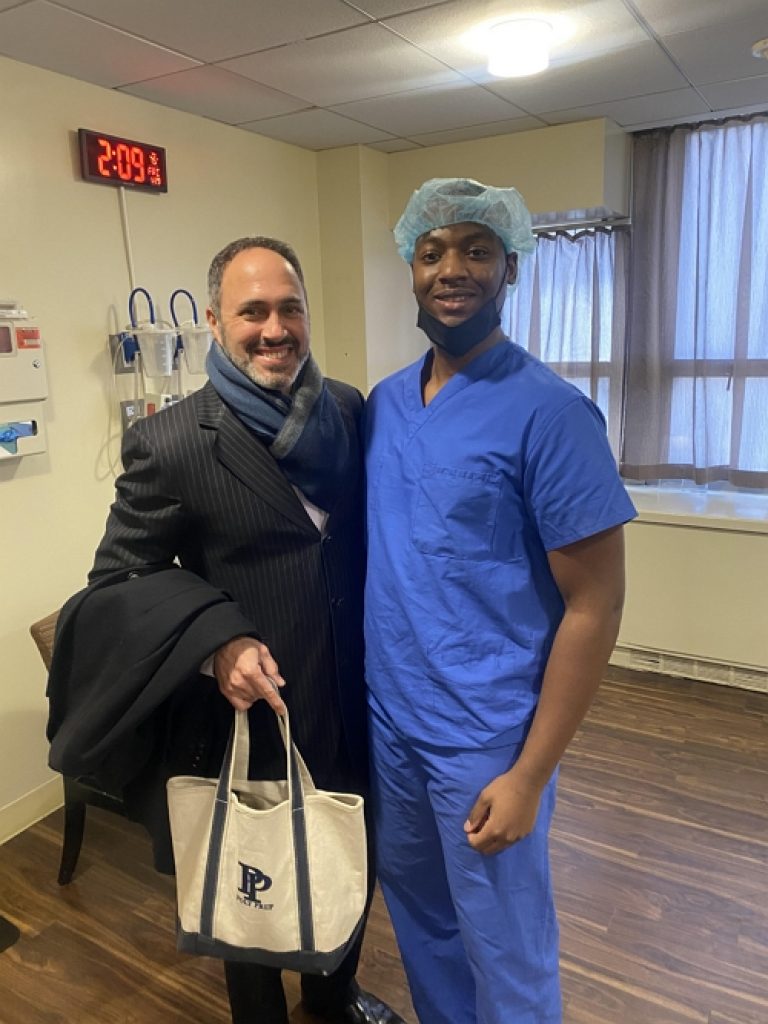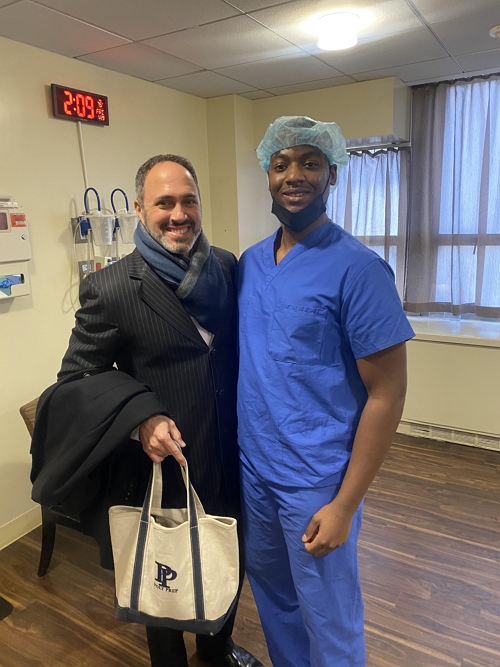 Recently, Dr. Tehrany had the honor of spending a day with a student from the University of Buffalo. Hugh Dunn spent one day at Manhattan Orthopedic Care with Dr. Tehrany to better understand and learn more about an orthopedic surgeon's work. Dr. Tehrany selflessly offered his knowledge and expertise to Hugh. He spent the day teaching Hugh about the challenges of the work. Moreover, he shared valuable tips on how to communicate with patients, keep his mind calm while working with severely injured patients, and stay confident and composed in front of patients during the epidemic turbulence. Furthermore, Dr. Tehrany helped Hugh get the first-hand experience in forming a diagnosis and analyzing symptoms. After the fantastic experience at
Manhattan Orthopedic Care
, Hugh reached out to Dr. Tehrany to express his immense gratitude for the opportunity to work with one of the top New York orthopedic surgeons. He was mesmerized by the knowledge and the experience he acquired by shadowing Dr. Tehrany and spending his entire day at Manhattan Orthopedic Care.
"The knowledge I absorbed while watching you interact with your patients and your mastery in the O.R. will stay with me while I continue my journey into the medical field," said Hugh.
Additionally, Hugh said that what he witnessed gave him the fuel to continue forward on his path. Moreover, it granted him a solid understanding of what a future in the orthopedic field holds for him. 
"Seeing you in action has shown me the finish line that I must reach, and I was able to witness the future I wish to have."
Dr. Tehrany is honored and grateful for the opportunity to share his knowledge that will serve as a stepping stone for Hugh's future professional development.
The entire Manhattan Orthopedic Care team wishes Hugh the best of luck as he continues his medical career. We are confident that this bright, young gentleman will be successful and will soon have an opportunity of his own to be a mentor to a new student!