J. R. Smith Recovery From Knee Surgery Is Lagging, But He May Come Back Stronger Then Before
J. R. Smith must take his recovery serious, says the New York Knicks' team doctors. After two knee surgeries on his left leg, Smith is now on 12 to 16 weeks recovery watch which limits him to working underwater and on a stationary bike.  At this moment, Smith and his doctors are not sure if he will be ready for the new season starting October 30th.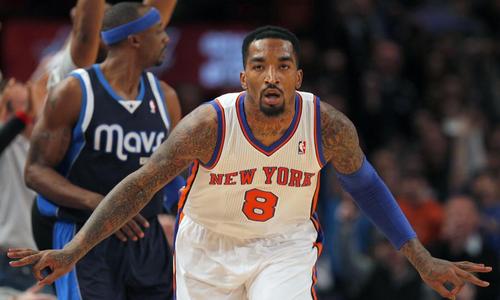 (Image courtesy of Foxsports.com)
"We've had great success with knee surgeries over the past couple years with the Knicks, listening to the doctors on our health issues," Smith said to the New York Times. "So I'll follow their game plan and let them tell me where I'm at."
But, not all is lost for Smith.  Manhattan Orthopedic Care's specialist Armin M. Tehrany, MD, FAAOS, explains that having knee surgery early in the summer can give him enough recovery time, and make Smith's knees stronger for the upcoming challenges.
"Knee surgery for the patellar tendon and meniscus can assist J.R. in regaining the confidence he needs to play at the top level. He should do very well. Having surgery immediately after the season ends gives more rehab time, but the player must be emotionally prepared first."