"Medicine is an art" Says Dr. Armin Tehrany in His Interview For Skaggs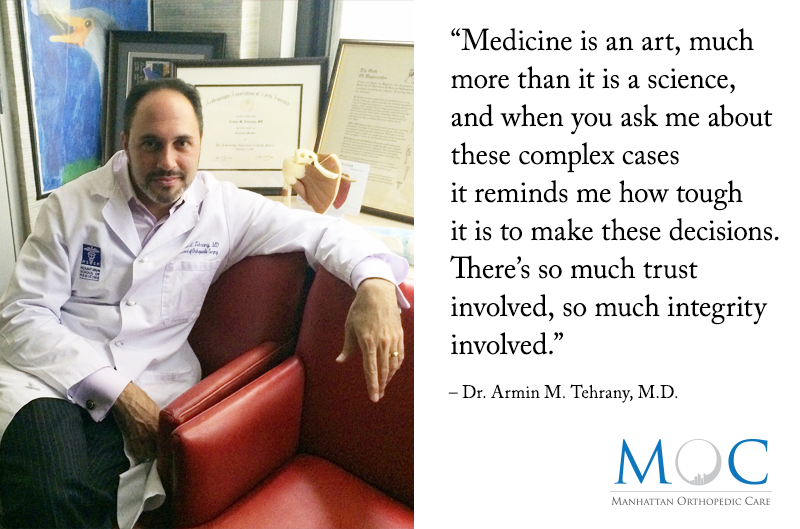 Moreover, he is open to sharing his journey of becoming an orthopedic surgeon, hoping to inspire the readers to hold on to their dreams and fight for what they believe in. Just like he did and still does. This is exactly what he talks about in his latest interview for Skaggs, an award-winning creative and branding agency. On their website they feature a section called "Wednesday Wisdom", where they share with the readers the people who inspire them. Through the questions they ask, the team at Skaggs aims to evoke conversations that may lead to valuable and inspiring thoughts. This Wednesday they shared the interview with Dr. Armin Tehrany, who was honored to be included among the people who inspire the team at the creative agency. We proudly introduce you with the first couple of questions from the interview.
Can you describe your process and what it is that you do? I would define orthopedics as the study of the muscular-skeletal system and the bones and muscles of the arms, legs and spine. I specifically only do shoulders and knees, and I specialize even further by doing arthroscopic surgery of the shoulder and the knee. Do most doctors specialize to that degree? No. It's common to sub-specialize within general orthopedic surgery, in which there are many different specialties. To further sub-specialize is unusual, but it's something I had a particular interest in. I enjoy being a world expert in a certain field, and one of the ways I do that is to limit my practice to only that area. In addition, because of the growth of my practice, I find that it works best because I don't have the time to see other joints—I focus on only those areas. What made you select this particular specialty? The story behind me becoming an orthopedic surgeon is my father. My father is a urologist. So you come from a fine tradition of physicians. I do. There are five in our family, and five on my wife's side. Is your wife a physician too? She is a hand therapist in the burn unit at Cornell. Her father, both brothers and two grandparents are physicians. It's really wonderful. We, unlike many physicians today who discourage their kids from going into medicine, encourage them. It's still the greatest profession in the world by far.
You can read the complete interview
here
.
(Photo credits: Kate Seward)