MOCNYC's NBA Injury Watch: Oklahoma City prepares for the playoffs without injured Russell Westbrook
This week the MOCNYC's NBA Injury Report, based on data from NBA.com, features the injury of Oklahoma's Russell Westbrook, who is out of the playoffs for the first time in his career.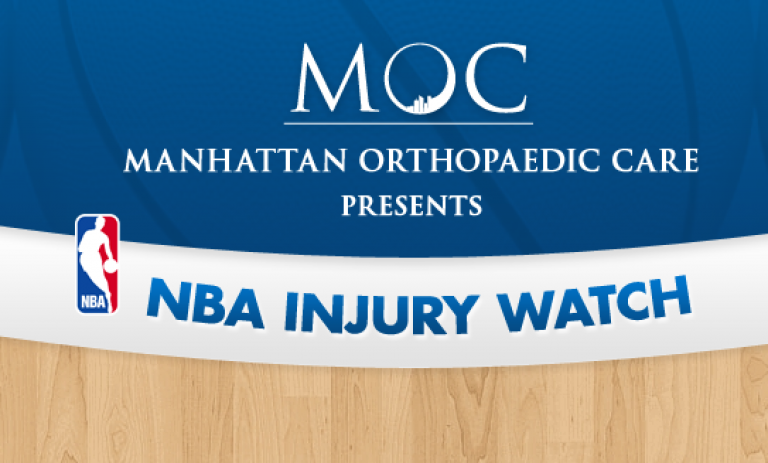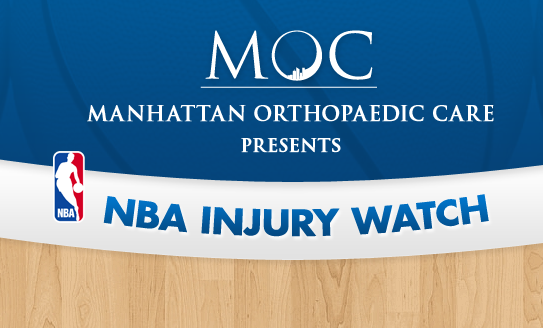 During the playoffs in the past week, we witnessed many turning points. The attention of
Manhattan Orthopedic Care Team
was captured by the injury of Russell Westbrook, the Oklahoma City Thunder point guard. Westbrook underwent surgery on Saturday after he tore the lateral meniscus in his right knee. At this point it is unknown when he will be back in the game, although it is confirmed that he will miss the rest of the playoffs. His team hopes that his recovery will begin immediately and that he will join them on the court sooner than expected.
"The fighting spirit of Russell Westbrook urged him to play against the Rockets' Patrick Beverley who lunged for a steal near the sideline and caught Westbrook's right knee with his backside. A torn meniscus is quite a painful injury, disabling some movement.  Arthroscopic surgery can be complex, depending on whether or not the meniscus is repaired with sutures" says Dr. Armin Tehrany, highly esteemed orthopedic surgeon.
The Thunder will certainly miss the 24 year old point guard who averaged 23.6 points per game and played an inspiring role in the offence. Westbrook has 32.8% usage rate, meaning that he had the third of Oklahoma's possession on the ball, which almost always ends up with him scoring.
"His presence on the team is crucial.  It's no surprise that without Westbrook, the team lost a game to Houston.", concludes Dr. Tehrany.
Westbrook is not the only NBA superstar that will leave fans of the Playoffs desperate for entertainment and quality play. Manhattan Orthopedic Care has created an interactive NBA Injury Report, based on data from NBA.com, to help fans keep track on the injuries in their favorite teams.