MOCNYC NBA Injury Watch: Stoudemire Returns, But Knicks are Left Without Iman Shumpert Due to Knee Injury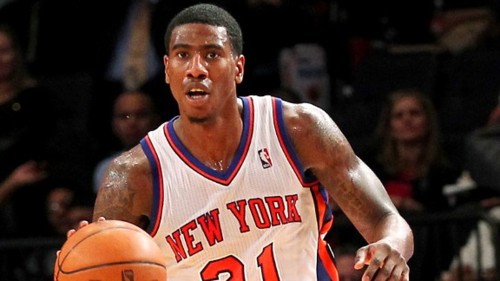 (Image courtesy of NBA.com)
Amar'e Stoudemire, power forward, will be back in Game 5, but he is limited to 10 minutes, 15 tops. Game 3 was his first game after a two-month absence because of surgery of his right knee. His positive attitude and participation in all team practices have been a great support for his team during this recovery period.
"This positive attitude of Amar'e Stoudemire is absolutely winning. I'm glad he's back on his feet. But, he must be very careful as his knee might still be weak. The removed tissue from his right knee might cause some pain in some particular movements." says Dr. Armin Tehrany, a highly esteemed orthopedic surgeon from New York.
The Knicks' expectations for Game 5 remain high even though they are left without their best perimeter defender Iman Shumpert who seems to have re-injured his knee in Game 3, the same one that he had surgery on. Shumpert tore his left ACL during the first round of last year's playoffs and he was back in the game in March. It's not clear yet whether the soreness is related to the previous injury or not, but it is sure that he might not be at his best if he continues to play in the next series.
"I expect that Iman's new knee injury is not a re-torn ACL. He has proven that he is ready to play, especially after that amazing dunk recently! I am certain that he is hypersensitive to any soreness or pain in that knee for fear of a re-tear. Better to be safe than sorry by re-evaluation, and a bit of time to ensure that he is confident before his return." says Armin M. Tehrany, M.D.
Manhattan Orthopedic Care highlights these two injuries in the NBA Injury watch this week. The Infographic features other players who suffer some kind of injury and reveals their recovery period. Check out the Infographic here to see if your favorite NBA star will play in the next games.