Arthroscopic chondroplasty is an outpatient procedure performed to repair a small area of damaged cartilage in the knee. During the procedure, the surgeon removes the damaged tissue so the healthy part of the tissue is able to grow in its place. 
Dr. Armin Tehrany has helped numerous patients get back at their full speed with this simple yet highly effective procedure. One of his recent patients was Yahaida Ruiz, a lovely lady who had exhaustive pain in her knee due to her torn meniscus.
When she first visited Manhattan Orthopedic Care, she was terrified of the thought of having a surgical procedure. However, during her conversation with Dr. Tehrany, she started feeling calm and confident that her knee was in good hands. His calm way of explaining the details of the arthroscopic chondroplasty helped Yahaida fully understand the flow of the surgery. 
After the procedure, Dr. Tehrany and his physician associate Tim, supported Yahaida through her recovery period. They provided the orthopedic care she needed to get back to her pain-free life in a smooth manner.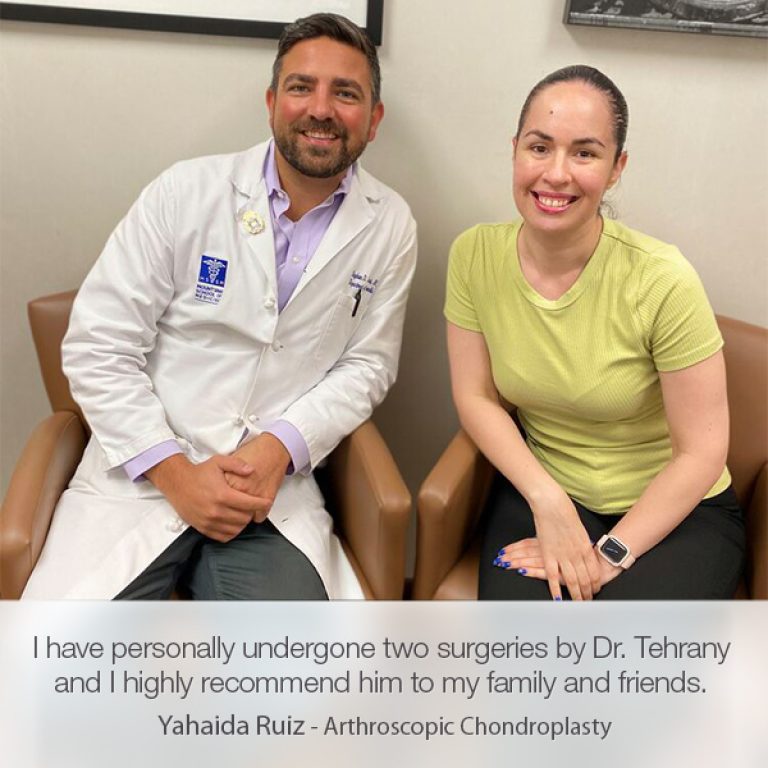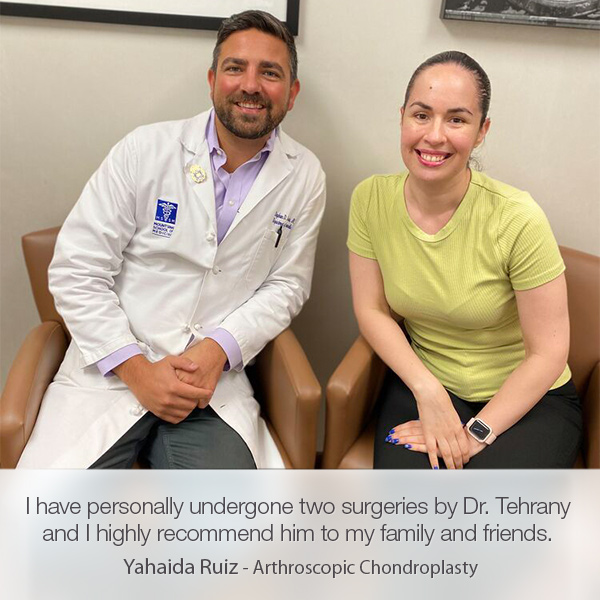 Overjoyed with the overall treatment, Yahaida shared her experience on Google writing the most endearing review. We are beyond happy and grateful for the kind words. 
"Dr. Tehrany truly cares about his patients. I have heard of many great experiences from everyone who has been under his care. I have personally undergone two surgeries by Dr. Tehrany and I highly recommend him to my family and friends. His staff are also great and make you feel welcome."
This patient was treated at the Manhattan Office.