shoulder specialist
Dr. Armin Tehrany
, who excels not only in delivering the best medical orthopedic care but also in making sure that his patients are happy. Mr. Tehrani visited MOC for 
shoulder surgery
, which went very well and was happy to share his MOC's experience.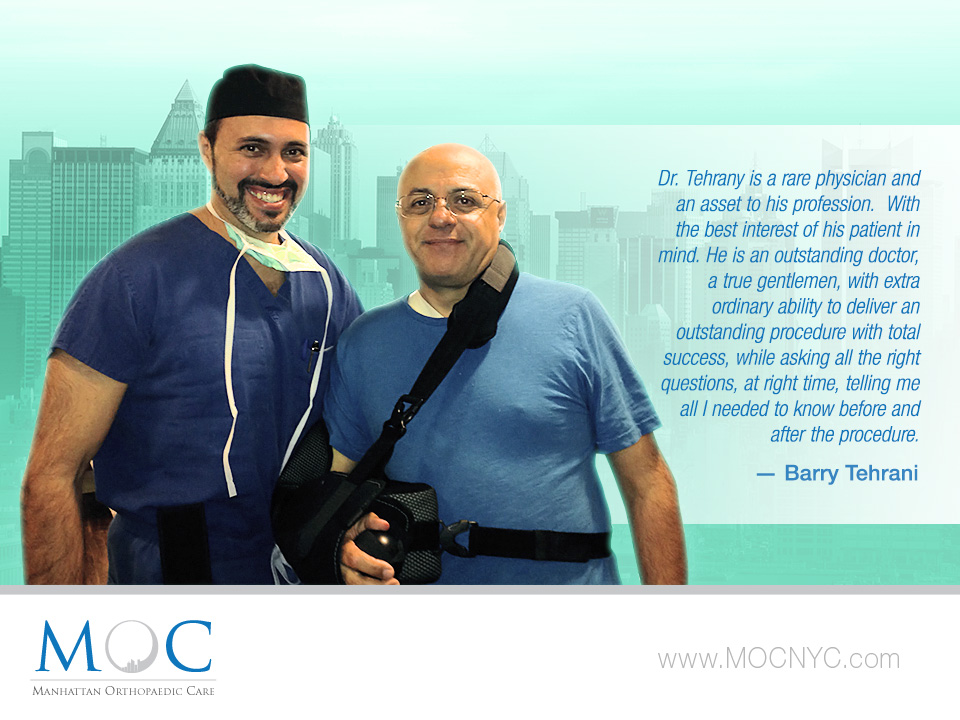 "Dr. Tehrany is a rare physician and an asset to his profession. With the best interest of his patient in mind. He is an outstanding shoulder doctor, a true gentlemen, with extra ordinary ability to deliver an outstanding procedure with total success, while asking all the right questions, at right time, telling me all I needed to know before and after the procedure.", Mr. Tehrani wrote in his testimonial. "His staff are equally outstanding and true professionals. Whether in the prep area or recovery, not a minute past that they did not check on me with good advice and wide smiles. Going to  the shoulder surgery for me was exactly like going to a party with a bunch of close caring friends. I recommend Dr. Tehrany to highest degree without any reservations."
Thank you for the kind words, Mr. Tehrani! 🙂
This patient was treated at the Manhattan Office.