The Manhattan Orthopedic Care's plans are carefully structured to meet and exceed the needs of each patient. Our physicians and staff will give their best to ensure that the patient is satisfied. And that "genuine care" is well worth of praise, said Beverly Jones who came in with a shoulder injury, but went home with a huge smile on her face and beautiful words for our orthopedic shoulder specialist, Dr. Armin Tehrany, and the staff.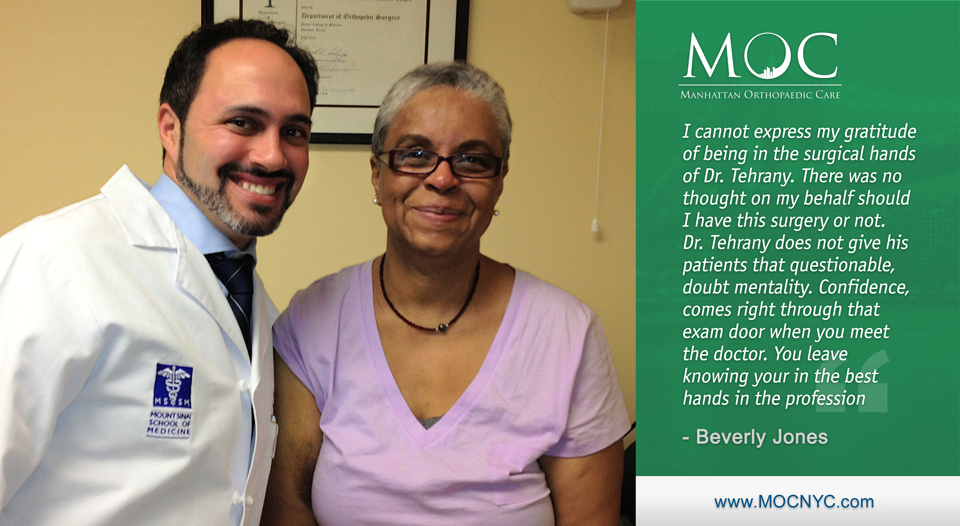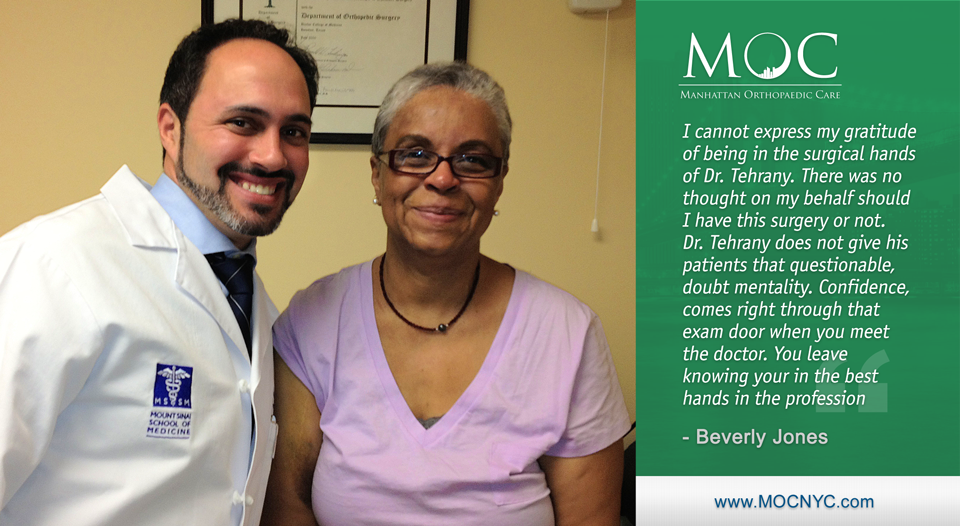 "Words cannot express how impress I am with the staff in your office. There is a strong feeling of genuine care as they guide you through this experience. I cannot express my gratitude of being in the surgical hands of Dr. Tehrany. Not once did I even think about getting a second opinion. There was no thought on my behalf should I have this surgery or not. Dr. Tehrany does not give his patients that questionable, doubt mentality. Confidence, comes right through that exam door when you meet the doctor. You leave knowing your in the best hands in the profession.", said Beverly Jones.
Thank you, Mrs. Jones, and we are happy that you feel excellent after your shoulder surgery! 🙂
This patient was treated at the Manhattan Office.