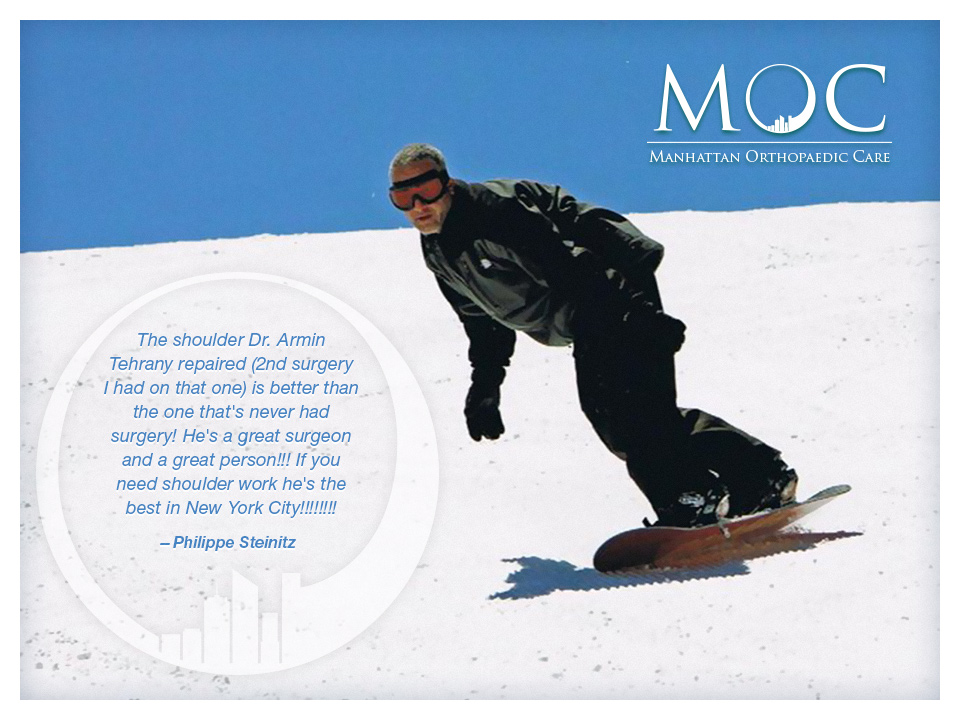 Dr. Armin Tehrany
, whose specialty is the treatment of shoulder injuries, has repaired Philippe's shoulder and set him free of any pain and discomfort. Phillipe's kind words in his patient testimonial, and respect for Dr. Tehrany have touched all of us at Manhattan Orthopedic Care, making us extremely happy and satisfied.
"The shoulder Dr. Armin Tehrany repaired (second shoulder surgery I had on that one) is better than the one that's never had surgery!  He's a great surgeon and a great person!  If you need shoulder work he's the best in New York City!", writes Philippe Steinitz.
Thank you, Mr. Steinitz, for the kind words.
This patient was treated at the Manhattan Office.