The arthroscopic knee meniscectomy is a surgical removal of a torn meniscus. Depending on the severity of the meniscus tear, the surgery can be partial, when only a portion of the meniscus is removed, or total, when the meniscus is removed completely.
Orthopedic doctors recommend the type of the arthroscopic knee meniscectomy based on the size and location of the tear, patient's age, health, and activity level.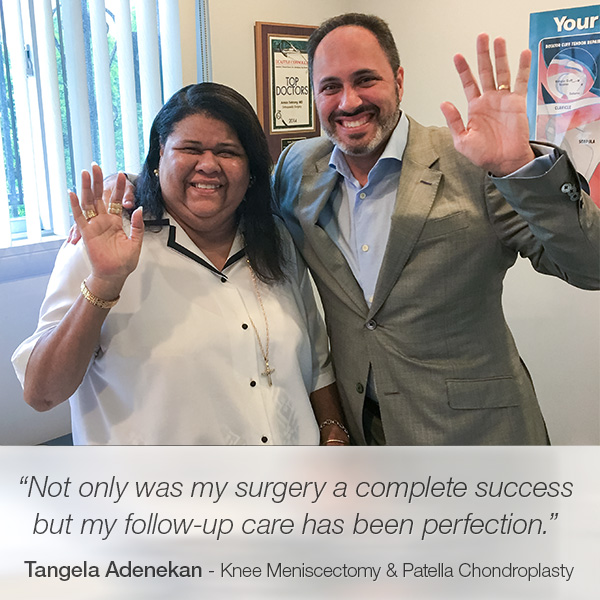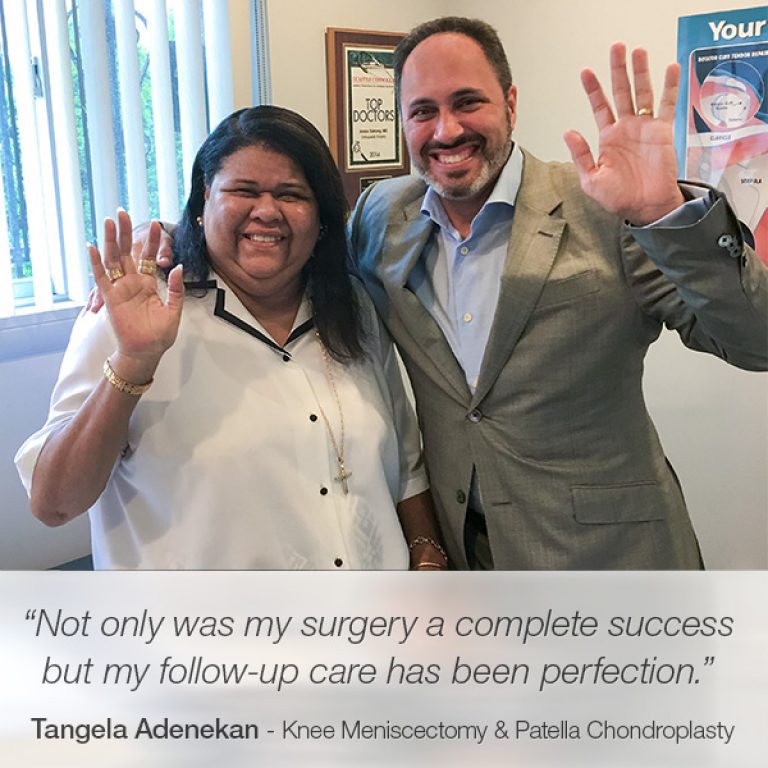 Tangela Adenekan had an arthroscopic meniscectomy at Manhattan Orthopedic Care. During her initial appointment with Dr. Armin Tehrany, one of the top knee doctor in NYC, she was diagnosed with a partial meniscus tear. Unfortunately, during the surgery, Dr. Tehrany discovered a few more injuries that required medical attention and treatment.
After he performed the right medial and lateral meniscectomies, Dr. Tehrany continued with the chondroplasty and synovectomy.
While many patients go through a stressful and uncomfortable surgical experience, Tangela experienced a smooth and pleasant surgical process and recovery, thanks to Dr. Tehrany's caring and professional demeanor, and his team's compassionate care.
Tangela is now back to her activities and pain-free life, feeling better than before she had the surgery.
Thrilled with the surgery outcome, she shared the most endearing review on Google:
"My long-term experience with Dr. Tehrany as my Surgeon has been extremely rewarding.

Dr. Tehrany is a combination of excellent skills, extreme dedication and sincere care for his patients. Not only was my surgery a complete success but my follow-up care has been perfection.

I'm grateful for the wonderful bedside manner of Dr. Tehrany and the always positive perspective he shares. I'm thankful for his knowledge and integrity. His work ethic is admired by this patient and his peers!"