Manhattan Orthopedic Care
provide the best and the most professional care available. Every single person here works towards that goal, from the administrative staff to the
best orthopedic surgeon in New York, Dr. Armin Tehrany, M.D.
, they cherish the opportunity to work with a respected knee surgery patient like Maria Kelly, who was so impressed by MOC experience, she decided to recommend it to her husband.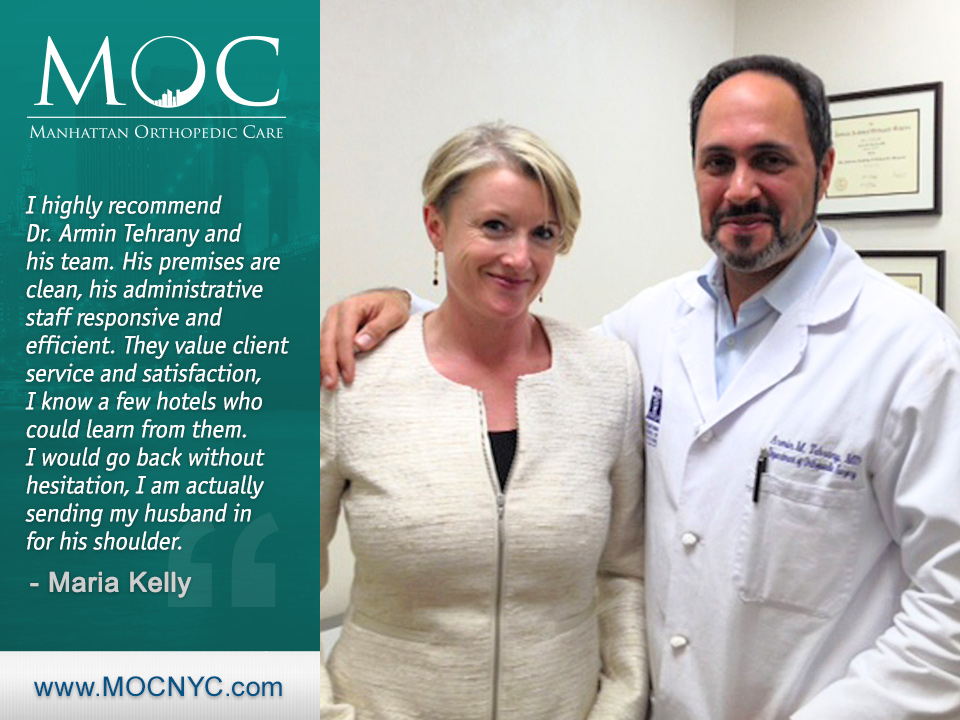 "I highly recommend Dr. Armin Tehrany and his team, they are extremely professional and courteous. I was impressed by the level of service and the quality of the treatments. I had to have a knee surgery: I was in and out of the knee surgery within 5 hours! (anesthetic included.) My knee functions better than ever. His premises are clean, his administrative staff responsive and efficient. They value client service and satisfaction, I know a few hotels who could learn from them. I would go back without hesitation, I am actually sending my husband in for his shoulder.", Maria Kelly wrote in her patient testimonial.
Thank you Mrs. Kelly for this wonderful letter.
This patient was treated at the Manhattan Office.