You, the patient, are our most valuable asset, and we, the physicians at Manhattan Orthopedic Care, will do everything we can, and more, to provide the best treatment you deserve. We share the same goal as you – to be informed, to be organized, efficient and to be sure that your injury will get the individually tailored care. Working together, we will achieve our goals.
Working together with Vysual Nyirongo we achieved his goal: pain-free life after the terrible shoulder injury he suffered from.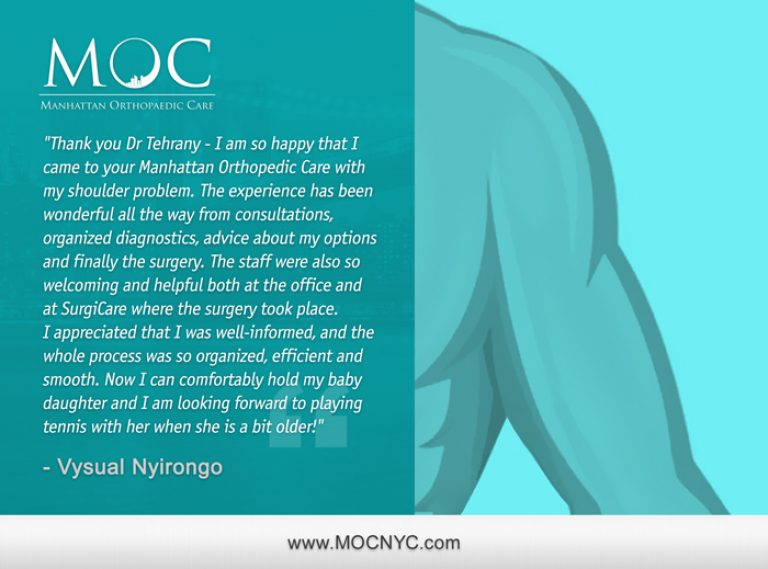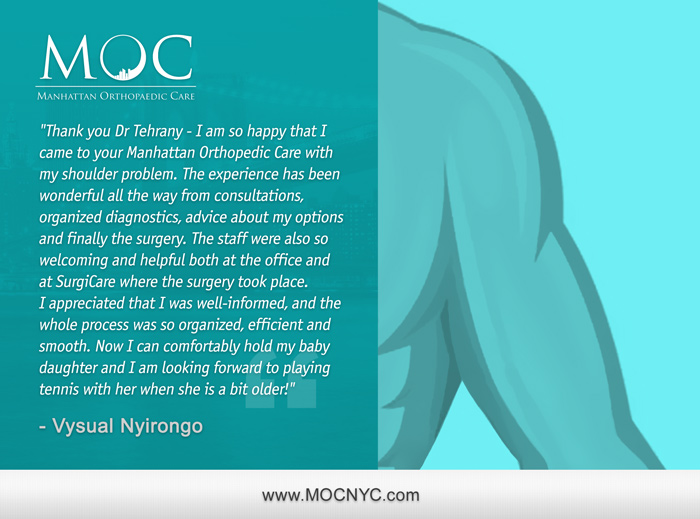 "Thank you Dr. Tehrany – I am so happy that I came to your Manhattan Orthopedic Care with my shoulder problem. The experience has been wonderful all the way from consultations, organized diagnostics, advice about my options and finally the surgery. The staff were also so welcoming and helpful both at the office and at SurgiCare where the surgery took place. I appreciated that I was well-informed, and the whole process was so organized, efficient and smooth. Now I can comfortably hold my baby daughter and I am looking forward to playing tennis with her when she is a bit older!", said Vysual Nyirongo after the treatment for his shoulder injury.
Thank you, Mr. Nyirongo, for your kind words!
This patient was treated at the Manhattan Office.