Manhattan Orthopedic Care's specialist Dr. Armin Tehrany was honored to receive a professional praise from the First lady of the Republic of Zambia, who visited Manhattan Orthopedic Care because she was in need of shoulder injury treatment.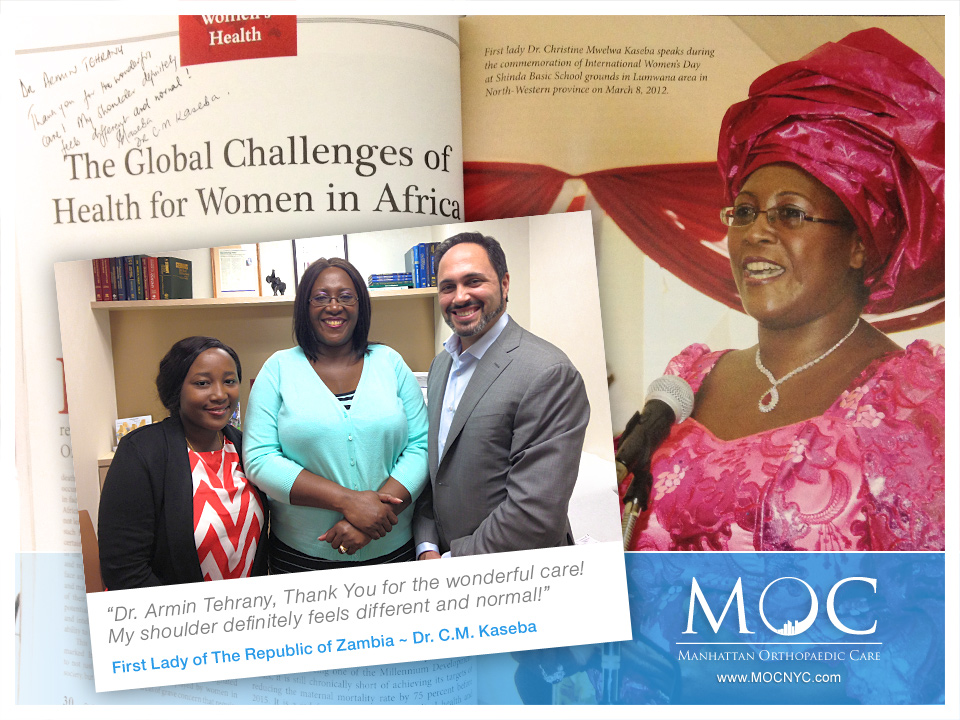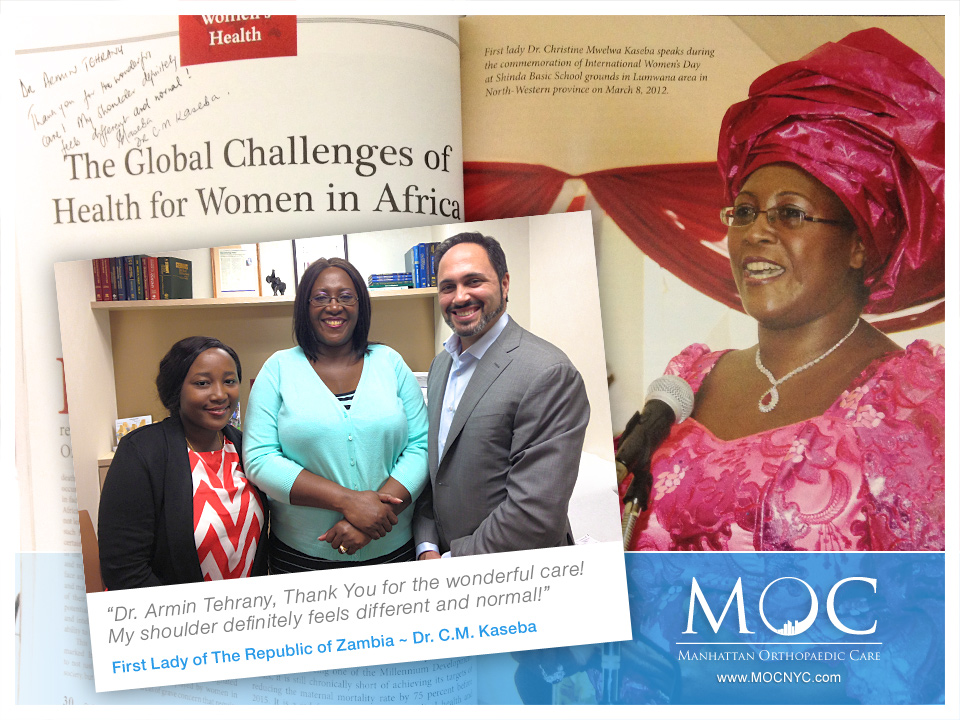 "Dr. Armin Tehrany, Thank you for the wonderful care! My shoulder definitely feels different and normal!", wrote Dr. Christine Kaseba-Sata, the First Lady of The Republic of Zambia in her patient testimonial after the shoulder injury treatment.
Dr. Christine Kaseba-Sata herself is a recognized specialist in obstetrics and gynecology in Zambia; champion in promoting women's health issue across Africa, and World Health Organization goodwill ambassador against gender-based violence.
The shoulder injury treatment brought new opportunities for Dr. Tehrany
Dr. Kaseba-Sata officially invited Dr. Tehrany to come to Zambia to teach her surgeons minimally-invasive shoulder and knee surgery.
For Dr. Armin Tehrany, it is truly honored that Dr. Kaseba-Sata invited him to visit Zambia and share his knowledge with the orthopedic surgeons there.  He would gladly help them improve their skills and extend their knowledge in orthopedic surgery, primarily arthroscopic knee surgery & arthroscopic shoulder surgery.
"In addition, I plan do continue assisting Zambian surgeons via videoconferencing, from the operating room at SurgiCare of Manhattan" Dr. Armin Tehrany said.