Rasheed Wallace is Out For The Season With "Jones Fracture"
surgery on his left foot
. Wallace, an NBA veteran who came out of a two-year retirement to join the New York Knicks, had a new X-ray examination that showed he fractured his fifth metatarsal. His injury had progressed to a fractured bone at the outside of his left foot, otherwise known as a Jones fracture.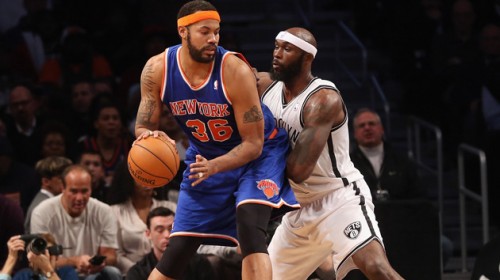 (Image courtesy on Knicksnow.com)
"Too bad for Rasheed. This foot surgery is not uncommon and often done early on high-level athletes. Unfortunately, it was too painful for him to wait until the end of the season, I suspect.", Manhatthan Orthopedic Care's physician Dr. Armin Tehrany said.
Wallace will be out for recovery for eight weeks, which unfortunately is beyond the regular season. But, there is a chance he may return for the playoffs. The experienced Wallace help Knicks get off to a 17-5 start. Although getting back in the team in such a crucial period after the long recovery, can be a daunting task for the veteran.
"It's somewhat a blow because I mean he's gone through so much work to get back out on the floor and now this happens. So the only thing we can do now is think positive in terms of how the surgery is going to turn out and he's got to rehab back," Knicks coach Mike Woodson said. "That's all you can do at this point."
Knicks were aware that Wallace might not return and signed Kenyon Martin to a 10-day contract.