Shoulder Injury is Still a Concern for Miami Dolphin's Dion Jordan
There might a slight alteration of the Miami Dolphins' plans to start rookie Dion Jordan in the first game of the season against the Cleveland Browns.  It seems Jordan hasn't yet recovered from a right shoulder surgery that has kept him off the field for the whole off-season.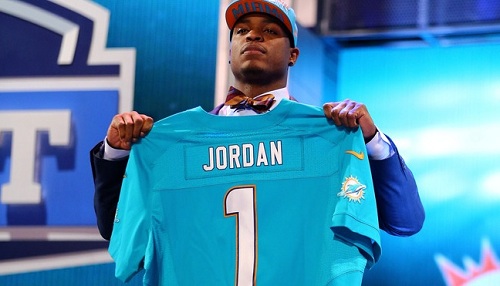 It is no surprise that Jordan is eager to start the season, but he is also aware that his nagging shoulder injury. This is reasonable, says Manhattan Orthopedic Care's shoulder specialist Dr. Armin Tehrany. Jordan knows his body the best and he should have as much time for recovery as he needs.
"If Dion does not feel ready, he should not play. The shoulder surgery he had off season could take 4-6 months for recuperation. It is usually better in situations like this for the player to wait rather than rush in. I hope he feels ready soon.", Dr. Tehrany said.